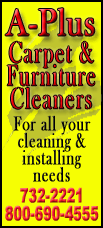 Mayor Keith Snyder began the discussion by asking City Clerk Susan Gehlbach to clarify how late fees are assessed on accounts. Gehlbach walked through the process for the council.

Sewer bills for residential properties are issued on the first of the month every four months. The net bill is $84, or $21 per month. The net bill is due on the 20th of the month.

If the bill is not paid on the 20th, a 10 percent penalty is added to the balance, or $8.40, bringing the total due to $92.40, with a due date on the 15th of the following month.

Using November as an example, if the bill is still not paid on Dec. 15, an additional $25 is added, bringing the bill to $117.40. If the bill remains unpaid on Jan. 15, another $25 is added. If it is still not paid on Feb. 15, another $25 is added. In addition, at that time the city issues a disconnect notice for the water at the residence and files a lien against the real property. By the time the disconnect notice and lien go out, the total delinquent bill comes to $167.40, almost double the original amount due.

Add to all that an additional $85 charged to the account for the filing and administrative fees related to the lien, another $160 for water to be turned back on after disconnected, and the customer is going to be paying over $400 to get their service restored.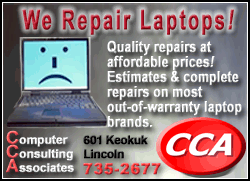 Gehlbach told the council that since the first of the year, a total of $67,875 in penalties has been assessed to delinquent accounts. She qualified it by saying that didn't mean that amount had been collected.
She also noted that the rate for sewer will be going up in May of 2013.
Anderson is concerned that the city is making it too difficult for people by charging what she feels is too much in penalties. She told the council: "By the time we shut off the water, the fees equal the bill. I think doubling the original bill is a little stiff."
Tom O'Donohue questioned how this all works for businesses. He said as a business owner he gets his bill every two months, and it is $42 at a time. Gehlbach concurred, saying that is how they do business billing: bimonthly. O'Donohue then said that the fees were still the same, and Gehlbach said yes, they were: 10 percent to start and $25 a month for three months. O'Donohue also agreed that was quite a penalty, especially for businesses.
Snyder asked for clarification that the bills go out on the first of the month and are due on the 20th. Gehlbach said that was correct. Jonie Tibbs said that was something she had wanted to know, how much time they have, and it's 20 days, almost three weeks.
This brought about a question, though, as to whether this was proper. Tibbs said many businesses allow 30 days. Snyder said he'd been told 28 days was the federal standard. Chuck Conzo wondered if other utility services allowed 28 days, and O'Donohue said he knew that Ameren allowed the full 28 days.
Tibbs also commented that customers knew that bill was coming, so they really had the full four months to prepare themselves to pay it. She said if they couldn't pay that much at one time, maybe they could make monthly or weekly payments. Gehlbach then mentioned that there is a discount if customers pay their bill a year in advance.
Anderson said that it isn't the city's responsibility to manage the customers' budgets for them.
Anderson then said maybe the city needed to look at it, and if 20 days isn't long enough, give them the 28 days. She also said she thought the city is waiting too long to do the shut-off, and maybe they should look at that as well.
David Wilmert talked about changing the fees to a percentage per month, and even graduating from a small percentage to a larger one as the months progress.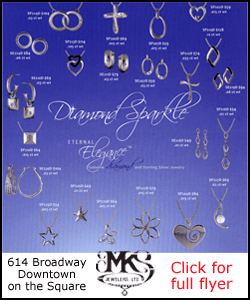 He said if they went to 28 days and in the first month charge 1 or 2 percent, then maybe 5 percent in the second month and 10 percent in the third month. He finished: "Then stop it on the third strike."
Wilmert also noted residents in his ward have complained about the first due date being the 20th of the month and then it changing to the 15th of the month thereafter.
Marty Neitzel said she was opposed to going to percentage rates. She said it would be a nightmare for the clerk's office, which has to calculate the sewer fees manually and add them to the account.
Wilmert said he wasn't aware the computer software wouldn't do that for them.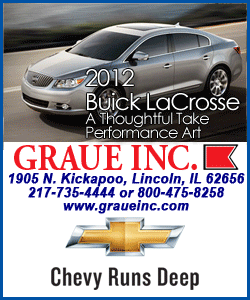 O'Donohue wondered why the city sent out the second notice, and Gehlbach said it was to notify the resident of the late penalty. O'Donohue said it was stated on the first bill that the penalty would be assessed. He thought the second card was a waste of time and money.
David Armbrust commented on the fact that the city sewer bill is still coming on a postcard. He said he has found his bill stuck inside magazines in his mailbox, and he knows that it is a problem for people, that the bills get lost or misplaced in their mail.
Commenting on the charges as assessed, Armbrust said he wouldn't change anything.
Treasurer Chuck Conzo weighed in, saying that for the bill to double, that means the customer has ignored it four months. He told the council he was not sympathetic to that. He also noted what the customer was doing was borrowing money at the city's expense. He said the city wasn't a bank or loan company. He also said the charges were steep as a means of discouraging people from being delinquent.
Anderson said she thought waiting four months to shut them off was too long. She wondered if other utilities waited that long, and Neitzel said she thought the water company shut off at 60 days.
Anderson continued: "I think the fees are too high. I think that we're too lenient before we shut them off. If they don't mind doubling their bill in four months, then this is no incentive to get them to pay. Obviously, shutting them off was because that has been getting them to pay. You want to leave the $25 on there, OK, but shut them off after the second month."
Conzo said in regard to the $25 being an incentive: "We really don't know, because there could be people who pay it to avoid incurring that $25."
Anderson said: "But in reality they should be paying on time. That is what we budget on. To look at this (penalties) as a revenue stream is wrong; it's a penalty and we can't count on that as a revenue stream. We would rather have a consistent cash flow every four months. I think we wait too long to shut it off and let this get way too high to a point where people can't pay it."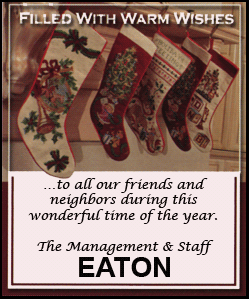 Tibbs said she felt this was a customer's responsibility; that they needed to write themselves notes and pay their bills on time. She said: "We can't baby-sit these people anymore." She said it should be left as is because making changes would cause confusion for the customer, and in the end it would be a bigger mess.
Snyder said it isn't always about budgeting; sometimes it is simply forgetting to get it paid. He noted that it has happened to him, and he paid his 10 percent penalty.
Snyder did concede that by the time the bill is delinquent, shut off, then turned back on, it is a large investment to get it turned back on.
Wilmert came back to changing the rate, this time suggesting the first 10 percent, then another 10 percent in a month and finally a $25 charge and the shut-off notice. He said that would cut down the time a little bit.
Neitzel again brought up the bookkeeping problems, but Anderson said it wasn't that big a deal. "All this requires is a mental change in how you do it," she said.
Snyder then wondered if there was anything in the agreement with Illinois American Water regarding the shut-off period. He said that, too, would need to be investigated before the city made any changes.
He said he'd also like to find out more about the payment period. Is 20 days kosher, or does it need to be changed to 28 days?
He concluded that there needed to be more work done on the subject; then it should be brought back to the council as a proposal.
Neitzel wondered if the city had to hold a public hearing on this issue, and Snyder said he didn't believe so.
At this point the council is not prepared to take any kind of action, but it is expected that this will be a topic of discussion after the first of the year.
[By NILA SMITH]