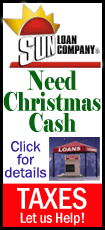 Weaker than expected land drilling in the U.S. and Western Canada, combined with contractual delays and slowdowns overseas, are expected to cut earnings in the current quarter by 5 to 7 cents per share, the company predicts. It hasn't issued a fourth-quarter forecast and a spokesman wasn't immediately available Friday morning.
Analysts, on average, expect the oil services firm to earn $1.13 per share in the quarter.
The Houston company provides a variety of equipment and services for the oil and gas industry. It pumps high-pressure fluids underground to unlock oil and natural gas in a process called hydraulic fracturing, or "fracking." It helps companies evaluate how much oil sits in underground reservoirs, and Schlumberger provides drill bits, sensors, software and other equipment that are in constant demand during a drilling operation.
Although its third-quarter results, released in October, were also weighed down by decade-low prices for natural gas in North America and the falling number of active rigs, it was able to offset that weakness through higher earnings across its units in Europe, Africa, Asia and the Middle East.