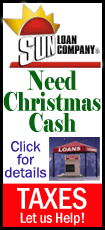 1. "Argo" -- Directing just his third feature, Ben Affleck has come up with a seamless blend of detailed international drama and breathtaking suspense, with just the right amount of dry humor to provide context and levity. He shows a deft handling of tone, especially in making difficult transitions between scenes in Tehran, Washington and Hollywood, but also gives one of his strongest performances yet in front of the camera. The story of a rescue during the 1979 Iranian hostage crisis sounds like eat-your-vegetables cinema, and mixing it with an inside-Hollywood comedy sounds impossible, but Affleck and screenwriter Chris Terrio pull it all off.
2. "Beasts of the Southern Wild" -- This is sheer poetry on screen: an explosion of joy in the midst of startling squalor and one of the most visceral, original films to come along in a while. The story of a little girl named Hushpuppy (Quvenzhane Wallis) living with her daddy on a remote, primal strip of eroding land in the southernmost reaches of the Louisiana bayou is so ambitious and so accomplished, it's amazing that it's only director Benh Zeitlin's first feature. His film is at once dreamlike and brutal, ethereal yet powerfully emotional.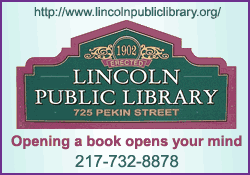 3. "Skyfall" -- One of the best James Bond films ever starring the best Bond yet in Daniel Craig. It's also the most gorgeous installment in the 23-film franchise, with Sam Mendes directing and Roger Deakins as cinematographer. It's full of the requisite thrills but also complicated and meaty, featuring an agent who isn't always slick and doesn't always have the answers in hunting an elusive cyberterrorist (a fantastic Javier Bardem).
4. "Holy Motors" -- This movie is just straight-up nuts, in all the best ways. Writer-director Leos Carax's journey provides a joyous, surprising and darkly funny exploration of all the best cinema has to offer. Yes, this is a capital-A art film, one that challenges the viewer and leaves a lot of room for interpretation, but that's part of the adventure. Denis Lavant gives a tour-de-force performance, assuming nine different roles as a mysterious man who travels around Paris in the back of a limousine all day, carrying out various assignments. Hop in and buckle up.
5. "Zero Dark Thirty" -- A huge achievement from both technical and storytelling perspectives. Following the Oscar success of "The Hurt Locker," director Kathryn Bigelow reteams with writer Mark Boal to tell an even larger and more complicated story: the decade-long hunt for Osama bun Laden. The attention to detail, to getting it right each step of the way, is evident in every element. And Jessica Chastain is relentless and self-possessed in a rare leading role as a young CIA officer on the case.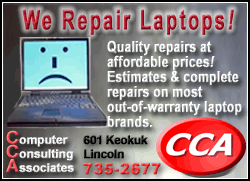 6. "The Master" -- Paul Thomas Anderson, long a master himself of technique and tone, has created a startling, stunningly gorgeous film shot in lushly vibrant 70mm, with impeccable production design and powerful performances from stars Joaquin Phoenix, Philip Seymour Hoffman and Amy Adams. But this story of a wayward man and the charismatic cult leader who guides him -- which may or may not have been inspired by Church of Scientology founder L. Ron Hubbard -- is also his most ambitious film yet.
7. "The Imposter" -- A gripping documentary about a missing boy filled with the kind of twists, turns and dramatic character revelations of a page-turner mystery. Director Bart Layton takes a story that was already fascinatingly weird to begin with and makes it even more compelling by structuring it as a shadowy film noir, offering information in expertly paced, precisely measured amounts to maximize suspense.
8. "Moonrise Kingdom" -- If you love Wes Anderson, you'll love this: The best of what he can do is vibrantly on display. The screenplay, which he co-wrote with Roman Coppola, has resulted in his sweetest and most sincere live-action movie since the one that remains his best, 1998's "Rushmore." The contradiction inherent to all of Anderson's films -- the juxtaposition of the meticulous artificiality of the settings and the passionately wistful emotions that are longing to burst free -- is at its most effective in a while in this tale of first love.
9. "Oslo, August 31st" -- A film of quietly intense precision and vividly honest humanity. Anders Danielsen Lie gives one of the great, underappreciated performances of the year as a heroin addict who's allowed to leave rehab for the day to head into the Norwegian capital for a job interview. Instead, he wanders around visiting old haunts, reconnecting awkwardly with friends and facing his demons. It's a performance of both subtlety and darkness, as director Joachim Trier leads him down an unpredictable and poignant path.
10. "This Is Not a Film" -- Veteran Iranian filmmaker Jafar Panahi's homemade documentary is simultaneously depressing as hell and brimming with hope and defiance. With its stripped-down aesthetic, it finds beauty in the mundane and even boring details of daily life. And it's an inspiring must-see for anyone who feels the urgent need to create something beautiful and meaningful, regardless of the cost. Panahi shot it over the course of a day in his Tehran apartment while under house arrest and had it smuggled out in a cake. The most modest film on the list but also the most important.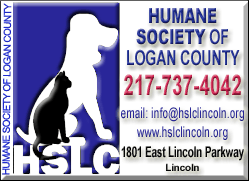 ___
The top 10 films of 2012, according to AP Movie Writer David Germain:
1. "Moonrise Kingdom" -- First love is never this crazy and fanciful, but it sure felt like it way back when. Wes Anderson presents a wondrous romance about two 12-year-old runaways seeking refuge from life's cruelties and disappointments. Newcomers Jared Gilman and Kara Hayward beguile us with performances precociously passionate yet disarmingly innocent, complemented by a group of sweet adult sad-sacks -- among them Bill Murray, Frances McDormand, Bruce Willis and Edward Norton -- who find respite from disillusionment themselves with a glimpse through the kids' pure eyes.
2. "Life of Pi" -- A film about a youth alone on a lifeboat with a Bengal tiger has no business working. But Ang Lee adapts Yann Martel's introspective novel with inspired narrative wiles and glorious visuals presented in 3-D that lovingly enfolds and enlarges the action. Newcomer Suraj Sharma is a marvel as the teen cast adrift. And the film richly explores our cathartic need to tell tales, its dual ending asking a lady-or-the-tiger question: Which story do you prefer, the one of genuine horror or the one of hopeful, improbable possibility?
3. "Zero Dark Thirty" -- Kathryn Bigelow follows her Academy Award triumph on "The Hurt Locker" with a docudrama of even greater ambition and scope. Collaborating again with screenwriter Mark Boal, Bigelow crafts a studiously detailed, relentlessly paced chronicle about the hunt for Osama bin Laden. Jessica Chastain is ferocious as a CIA analyst tracking bin Laden with almost blind obsession. The film's third act -- the Navy SEALs assault that killed bin Laden -- is as tense and absorbing as big-screen action gets.

4. "Argo" -- Ben Affleck surges forward as both actor and director with this true-life story of a CIA operative who concocted an incredible ruse to free six Americans from Iran disguised as a movie crew after the 1979 embassy takeover. The film has it all -- smarts, suspense, dark laughs, exacting attention to period style. This arguably is Affleck's best on-screen performance, and he's backed with tremendous heart and humor by John Goodman and Alan Arkin as Hollywood insiders helping to pull off the con.
5. "Searching for Sugar Man" -- Imagine the bitterness of the true artist who fades back to obscurity after being on the verge of stardom. Now imagine a soul so noble that bitterness never enters the picture. That's a guy who truly deserves another chance. Singer-songwriter Rodriquez gets just that as Malik Bendjelloul's inspiring documentary recounts apocryphal rumors about his fate -- then reveals what really happened after his brush with success in the 1970s. To paraphrase Joey the Lips in "The Commitments," success for Rodriquez would have been predictable. The way it turned out is poetry.