Even most people who say they don't trust scientists on the environment say temperatures are rising.
The poll found 4 out of every 5 Americans said climate change will be a serious problem for the United States if nothing is done about it. That's up from 73 percent when the same question was asked in 2009.
And 57 percent of Americans say the U.S. government should do a great deal or quite a bit about the problem. That's up from 52 percent in 2009. Only 22 percent of those surveyed think little or nothing should be done, a figure that dropped from 25 percent.
Overall, 78 percent of those surveyed said they believe temperatures are rising, up from 75 percent three years earlier. In general, U.S. belief in global warming, according to AP-GfK and other polls, has fluctuated over the years but has stayed between about 70 and 85 percent.
The biggest change in the polling is among people who trust scientists only a little or not at all. About 1 in 3 of the people surveyed fell into that category.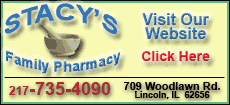 Within that highly skeptical group, 61 percent now say temperatures have been rising over the past 100 years. That's a substantial increase from 2009, when the AP-GfK poll found that only 47 percent of those with little or no trust in scientists believed the world was getting warmer.
This is an important development because, often in the past, opinion about climate change doesn't move much in core groups -- like those who deny it exists and those who firmly believe it's an alarming problem, said Jon Krosnick, a Stanford University social psychologist and pollster. Krosnick, who consulted with The Associated Press on the poll questions, said the changes the poll shows aren't in the hard-core "anti-warming" deniers, but in the next group, who had serious doubts.
"They don't believe what the scientists say, they believe what the thermometers say," Krosnick said. "Events are helping these people see what scientists thought they had been seeing all along."
Phil Adams, a retired freelance photographer from Washington, N.C., said he was "fairly cynical" about scientists and their theories. But he believes very much in climate change because of what he's seen with his own eyes.
"Having lived for 67 years, we consistently see more and more changes based upon the fact that the weather is warmer," he said. "The seasons are more severe. The climate is definitely getting warmer."
"Storms seem to be more severe," he added. Nearly half, 49 percent, of those surveyed called global warming not just serious but "very serious," up from 42 percent in 2009. More than half, 57 percent, of those surveyed thought the U.S. government should do a great deal or quite a bit about global warming, up from 52 percent three years earlier.
But only 45 percent of those surveyed think President Barack Obama will take major action to fight climate change in his second term, slightly more than the 41 percent who don't think he will act.
Overall, the 78 percent who think temperatures are rising is not the highest percentage of Americans who have believed in climate change, according to AP polling. In 2006, less than a year after Hurricane Katrina devastated New Orleans, 85 percent thought temperatures were rising. The lowest point in the past 15 years for belief in warming was in December 2009, after some snowy winters and in the middle of an uproar about climate scientists' emails that later independent investigations found showed no manipulation of data.