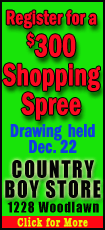 "Our innovative program provides Illinois veterans with some of the essential tools they need to transition into the workforce," said Weems. "We are proud to be the first state in the nation to offer federal surplus computers to veterans' organizations and will continue to work with the U.S. General Services Administration to assist our veterans."

Illinois' computer donation program transfers surplus federal computer equipment to eligible veterans' organizations and creates greater awareness of President Obama's FOR VETS Act of 2010. CMS launched its pilot program by donating 100 federal surplus computers to veterans' organizations at an event in Springfield on Nov. 27.

"The surplus computers being made available today will go a long way toward helping veterans and their families to transition well," said Borggren. "Most veterans' organizations do tremendous work on tight budgets, and they will put these free, Internet-ready laptops straight to work for veterans pursuing employment and education."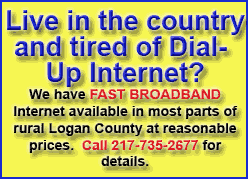 The Illinois State Agency for Surplus Property oversees the distribution of federal surplus property. Through Illinois' surplus program, the U.S. General Services Administration and the National Association of State Agencies for Surplus Property have made computers owned by federal agencies available exclusively for use by veterans' organizations.
"Part of the U.S. General Services Administration's mission is to responsibly dispose of gently used items federal agencies no longer need, and we work with state governments to re-purpose federal personal property in local communities," said Ann P. Kalayil, regional administrator for the GSA. "In this case, we're proud to work with the state of Illinois to make available to the state more than 100 re-purposed laptops and computers that will help veterans' organizations provide training and employment assistance to veterans across the state."
Donated surplus computers are refurbished by a GSA-approved vendor to include hard-drive cleanup, data wipes and minor repairs, ensuring the equipment is ready for immediate assignment and use. Ohio-based company Redemtech equipped donated computers with Windows 7 Professional software, hardware setup instructions, free technical support, online support and software updates through Microsoft, and a 90-day warranty. To ensure environmentally safe retirement of the donated computers, Redemtech is also providing free asset recovery and recycling of the computers.
In fiscal 2012, CMS received and allocated more than $36.4 million in surplus federal agency equipment, including office furniture, vehicles, machine-shop tools and other materials to Illinois police and fire departments, schools, townships, libraries, not-for-profit organizations, and museums. CMS and the Illinois State Agency for Surplus Property currently have more than 1,000 organizations participating in the surplus program. Earlier this year, CMS donated millions of dollars' worth of surplus boots, coats, mittens and other winter gear to organizations statewide that provide critical services to people in need.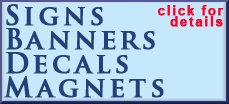 To receive federal surplus donations in Illinois, homes for veterans, colleges, work training programs and other humanitarian organizations must meet GSA's eligibility criteria. More information on the program is available at http://cms.illinois.gov/.
[Text from Illinois Department of Central Management Services file received from the Illinois Office of Communication and Information]