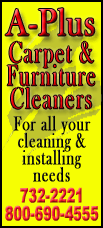 From the Sierra Nevada foothills, the cattle will be sent for processing into beef, prized by consumers looking for locally raised, grass-fed meat in California's Central Valley.
But this isn't a ranch. It's a nature preserve managed by the Sierra Foothill Conservancy, a Fresno-area land trust that protects ecosystems. The Conservancy says it is breaking new ground by raising its own beef herd, using cattle to benefit the environment and to improve its bottom line.
The beef operation is one of several novel approaches -- cost-effective, though paradoxical -- that marry conservation work with industries often held in low esteem by environmentalists.
Across the nation, conservation groups in partnership with ranchers are using cattle to restore native plant species by grazing invasive grasses. Other groups are working with fishermen to fish sustainably, and using logging and mining profits to pave way for forest and salmon restoration.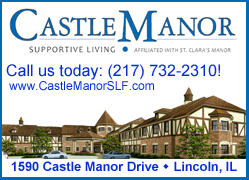 "There's been a shift to working more with industries," said Lynn Huntsinger, professor of rangeland ecology at the University of California, Berkeley. "This is a human landscape. We need food, we need wood, people are crazy about eating salmon. Working closely with those who produce on the land offers opportunities for ... teaching them about conservation."
In the past, conservationists relied on purchasing land and setting it aside, away from human activity. Logging, ranching or mining were seen as harmful and incompatible with preservation.
But in recent years, the use of conservation easements to retire development rights on private land has exploded. The easements, which cost a fraction of what it would cost to buy the property, allow landowners to continue working the land.
In areas where nearby urban development has pushed up land values, conservation easements can provide an alternative solution to ranchers who might be tempted to sell their holdings, said Daniel Press, a professor of environmental studies at the University of California, Santa Cruz.
Conservationists "have found that allowing, or even encouraging or designing some way of making money off of properties is the only way to keep them from being degraded further or developed outright," Press said.
At the Conservancy -- which owns about 6,500 acres of land in Fresno, Madera, Merced and Mariposa counties and manages another 20,000 acres for ranchers with easements and for public agencies -- allowing ranching on its land was once controversial.
But over the past decade, studies have shown that cattle grazing can help the land, especially vernal pools, temporary collections of water that provide crucial habitat for native plants and invertebrates, said executive director Jeannette Tuitele-Lewis.
"If we don't graze the foothills, then the European grasses end up choking out a lot of the native plants and it really decreases the biodiversity of the habitat," Tuitele-Lewis said.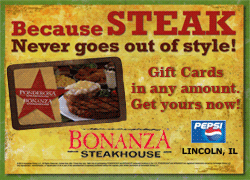 So-called conservation grazing is increasingly used by land trusts and public agencies on preserves and on private ranches throughout the U.S., she said. Most lease land to ranchers, but the Conservancy took the practice a step further. Two years ago, it started its own beef herd under the label Sierra Lands Beef.
The group now runs about 300 cows on 1,800 acres of land. The beef operation provides an additional revenue stream, Tuitele-Lewis said, and allows greater control over grazing management.
The conservancy's herdsmen transport the cattle, five head at a time, to Fresno State University's slaughterhouse to be butchered, processed and boxed. They then deliver the grass-fed beef to customers.
"We're creating a bridge between conservation and the local economy," Tuitele-Lewis said.