Come April, the classical stringed instruments that Gomez has made in his workshop alongside his pigs and chickens will be on display in Phoenix alongside one of John Lennon's pianos and Eric Clapton's guitars.
"I only studied until the fifth grade because I had to go work breaking rocks in the quarries," said Gomez, 48. But "if you give me the precise instructions, tomorrow I'll make you a helicopter!"
The museum also will display wind instruments made by Tito Romero, who was repairing damaged trumpets in a shop outside Asuncion until Chavez came calling and asked him to turn galvanized pipe and other pieces of scavenged metal into flutes, clarinets and saxophones.
"It's slow work, demanding precision, but it's very gratifying," Romero said. "Chavez is turning these kids of Cateura into people with a lot of self-esteem, giving them a shield against the vices."
Ada Rios, a 14-year-old first violinist, greeted the AP with sleepy eyes and a wide smile at her family's home on the banks of a sewage-filled creek that runs into the Paraguay River.
"The orchestra has given a new meaning to my life, because in Cateura, unfortunately, many young people don't have opportunities to study, because they have to work or they're addicted to alcohol and drugs," she said.
Her little sister Noelia announced with the innocence of a 12-year-old that "I'm famous in my school thanks to being in the orchestra."
Their 16-year-old aunt next door, Maria Rios, 16, also is a violinist.
"My mother signed me up in teacher Chavez's school three years ago. I was really bothered that she hadn't asked me first, but today I'm thankful because she put my name in as someone who wanted to learn violin," Maria said.
Her mother, Miriam Rios, who has 14 children in all, said Maria was born when she was 45.
"My neighbors said she would be born with mental problems because I was so old, but an artist was born!" Rios said, her voice breaking with pride as she brushed away tears.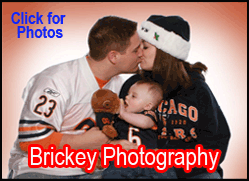 The children gathered in a schoolyard to perform for the AP, sharing their pride as they tuned their instruments.
Victor Caceres, playing a cello made from a red-and-white drum, said "this recycled instrument has no reason to envy those that are, apparently, more proper. It comes out with an impeccable sound."
Standing beside him, 15-year-old Brandon Cobone supported a double bass violin made from a tall yellow barrel. He said the instrument always draws curious attention, "but it sounds marvelous."
The kids played without complaint for 40 minutes in 100-degree (38-degree Celsius) heat and humidity. Frank Sinatra's "My Way" and "New York, New York" led to Mozart's "A Little Night Music" and some Paraguayan polkas.
Chavez's kids will be performing at Asuncion's shopping centers during the holidays.
"We'll get some money, not very much, but it will help these families from Cateura," he said. "They'll be able to enjoy a good Christmas dinner."