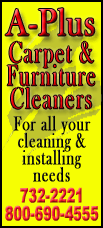 Those superstars and other top acts including the Black Keys and John Mayer jammed with the Stones on Saturday night, winding down a series of concerts celebrating the 50th year of rock's most enduring band (the occasion was also marked by a pay-per-view special).
The Boss rocked out with the band on "Tumbling Dice"; Gaga matched Mick Jagger shimmy-for-shimmy on "Gimme Shelter"; the Black Keys joined on "Who Do You Love," and John Mayer and Gary Clark Jr. showed their considerable guitar chops alongside Keith Richards and Ronnie Wood on "Goin' Down."
But the Stones would not be upstaged. While the sold-out crowd roared with each special guest, it was the aging but dynamic foursome that generated the most excitement of the night, as they put new energy into their decades-old catalog of hits, including "It's Only Rock 'N Roll (But I Like It)," ''Start Me Up," ''Brown Sugar," ''Sympathy for the Devil" and more.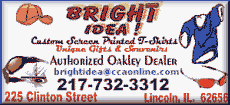 The band took a moment to acknowledge the shooting deaths of 20 children and six adults at an elementary school Friday in Newtown, Conn. "We just wanted to send our love and condolences to all the people who lost loved ones in the tragedy in Connecticut," Jagger early on in the concert as the audience applauded. Jagger noted the entire world was feeling the pain of the stunned nation.
But it was the only somber moment in an a frenetic show that showed why the Stones are considered by many to be the greatest rock band, and belied the much-discussed advanced age of the group's lineup (their ages range between 65 and 71).
Jagger himself poked fun at the senior citizen status of the band and their fans; speaking of the pay-per-view crowd at home, he joked: "Some of you have got your grandchildren watching you."
But few acts in their so-called prime would have been able to match the energy the Stones radiated onstage. The group had the crowd on its feet for the entire show as Jagger gyrated across the stage, his voice in top form. Both Wood and Richards dazzled on guitar (Richards got a raucous, sustained ovation as he took over vocals on two songs). And Charlie Watts kept the beat strong on the drums.