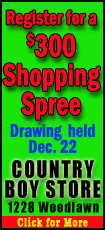 No Korean woman is believed to have ruled since Queen Jinseong more than a millennium ago.
As president, Park would have to face North Korean belligerence -- most recently shown in a provocative rocket launch last week -- and growing worries about jobs, a rapidly aging population, plummeting birthrate and the role of big business.
But many would also expect action on a host of problems that beset women: many are paid less than men doing the same work; many are trapped in low-paying jobs, despite first-class educations; many are struggling to raise families and pursue careers; many are discouraged by the tiny number of women who rise to the top of the society's most prestigious jobs.
"Unless you are a second-generation female family member of a chaebol, there is almost no case of a woman being named a company's chief executive," said Sim Yeo-lynn, a 31-year-old female business owner, referring to South Korea's family-controlled industrial groups. "If we have a female president, a female CEO will not seem strange."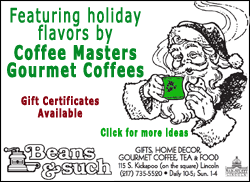 South Koreans are proud of their vibrant economy and democracy, and opportunities for women are improving. There are growing numbers of female diplomats, lawyers, doctors and college graduates. But women here also acknowledge entrenched sexism.
"Park's win as a woman would be a huge story," said Victor Cha, a former senior Asia adviser in the George W. Bush administration. "Korea is unfortunately still one of those corporate societies where young and able women would much prefer to work in Singapore or Hong Kong over Korea because of the chauvinism that still exists there."
Forecasts call for a tight race on Wednesday between Park and her opponent Moon Jae-in.
South Korea has the widest income gap between men and women among developed countries, according to the Organization of Economic Co-operation and Development.
A South Korean's average annual income jumped 2.5 times between 1992 and 2008, but the gender income gap hasn't narrowed much. In 2008, South Korean women earned 39 percent less than South Korean men, the largest gap among 26 OECD member countries. The U.S. gender income gap was 20 percent.
A female president would have to help both the large number of women who make far less than men doing the same work, and the so-called "alpha girls," a smaller group who are as well-educated and well-paid as men, said Park Seon-young, chief women's rights researcher at the state-funded Korean Women's Development Institute in Seoul.
The "alpha girls" need policies that would help them raise children more easily while they continue to work. Everyone else needs policies aimed at making sure they make the same as men doing similar work. Park said statistics show women in South Korea are more likely to work in jobs where job security is weak -- for example, daycare, small stores and companies with five or fewer workers.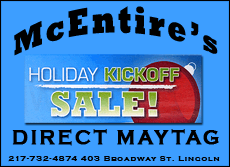 Like other women who have risen to the top of politics in South Asia, Park is the daughter of a well-known, still deeply divisive former leader -- the late dictator President Park Chung-hee. She has been a public figure since she was a girl growing up in the presidential Blue House.
Her supporters see a strong, determined woman who has long thrived in South Korea's rough political world. Park also cultivates an image of selflessness: She gave up her studies in France and came home to become acting first lady in 1974 after a Korean resident of Japan, claiming orders from Pyongyang, killed her mother during an assassination attempt against her father.
The fact that she has no children and has never been married, however, has been attacked during the campaign.
"Park did not live a life with worries about birth, child care, education and commodity prices," Jung Sung-ho, a spokesman for Moon, said in comments that Park's camp and others condemned. "There is no 'femininity' in candidate Park."
Some believe that her success has much to do with her father's popularity among conservative voters. Supporters don't see her, the argument goes, but the reflection of Park Chung-hee.
A Park victory "would be a very important step for South Korean women, who face pervasive sexism," said John Delury, an analyst at Seoul's Yonsei University.
Being unmarried and not having kids, however, could make it harder for many South Korean women to identify with her. "She hasn't figured out how to both raise a family and fulfill all the obligations, which are so heavy, particularly here, of what a wife and mother should be, and at the same time have a very successful career," Delury said.
Park's camp says that since entering parliament in 1998, she has sponsored or co-sponsored bills that fight sexual discrimination, set up harsher penalties for sex crimes, boost social welfare programs for working mothers and ensure workplace equality. The 15 bills that she wrote, however, didn't focus on gender discrimination or improving women's lives.
"We need strong female leadership and someone willing to sacrifice as a mother does -- someone who can give their all for the livelihood of the people," Park said recently.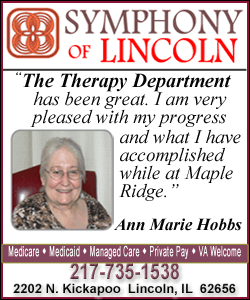 Park's political base is an older generation of conservative voters who respect her father's firm economic guidance and staunch opposition to a belligerent North Korea. But the prospect of a woman leading South Korea has also won her younger admirers.
"Our country is male-centric wherever you go. Politics is especially tough for women, and I applaud her struggle to lead," said Sohn Hye-mi, 32.
Others criticize the other side of her father's legacy -- widespread claims of torture and execution of opponents and the scrapping of the constitution to give him dictatorial powers.
Park is "typical of the imperial leadership of a bygone era," said Lee Jung-hee, a former presidential candidate from a small opposition party -- and a woman -- during a recent debate. "We need a female president, but we can't have a queen."
While Park would make women a focus, Han Chung-ja, a retired professor of women's studies at Duksung Women's University in Seoul, warned against expecting a President Park to drastically raise gender equality during her five years in office.
"Like Margaret Thatcher, Park would try to prove herself in areas that men have traditionally dominated," such as security and economics, Han said.
[Associated Press; By FOSTER KLUG]
Copyright 2012 The Associated Press. All rights reserved. This material may not be published, broadcast, rewritten or redistributed.