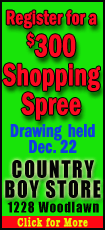 Regional Superintendent of Schools Jean Anderson said that each of our schools has completed a crisis plan that she gets a copy of and reviews.

Locally, public school officials all attend the annual Safe School Summit hosted by the Logan County Emergency Management Agency. EMA director Dan Fulscher, Terry Storer and Alana Sorrentino coordinate that event with state response managers, local police, sheriff and fire departments, and other first-response agencies.

Mrs. Anderson explained that every school is built differently; therefore, every school has its own plan and crisis response processes that the agencies know. "There wouldn't be a 'one size fits all' for different buildings," she said.

She observed that it takes everyone buying into a crisis plan and keeping it updated. It is also important that everyone be involved and observant, including lunchroom personnel and bus drivers, to keep our schools safe.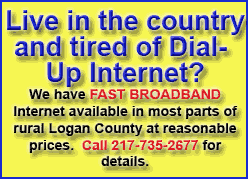 "Certainly our local law enforcement and EMA people have just bent over backwards to be of assistance to our districts, and I can't say enough about that. That's wonderful," she said.
"I think that it's a parent's decision as to whether they wanted to talk about this over the weekend," Mrs. Anderson said. She cautioned how much might be talked about with small children, who would not have as much of a base of understanding as an older child.
The following are comments on how Lincoln school administrators planned for Monday:
West Lincoln-Broadwell
Bailey Climer, superintendent
Mr. Climer said that discussion would be per grade level. He talked with the teachers that they should reassure students should any questions come up.
He observed, as other principals had, that the weekend gave time for students' families to address the immediate level of concern. "We're just offering reassurances that we have a safe environment and we have safety plans in place," he said.
Chester-East Lincoln
Jennifer Hamm, superintendent/principal
Mrs. Hamm said she researched the topic over the weekend on how to address the matter in your own school.
She and CEL staff met early Monday morning. The primary message was to reassure students: "There are lots of people that their job is to make you safe. Those range from the teachers and principal, to officers that come and run safety drills. That's why we run our safety drills."
Mrs. Hamm said that Lincoln police officer Jay Kitner works with the schools on their safety drills. Kitner had been by the school in the morning, just offering his reassurances. His perceived message in so doing was to say to everyone: "Yes, we're checking on the school. We're working closely together."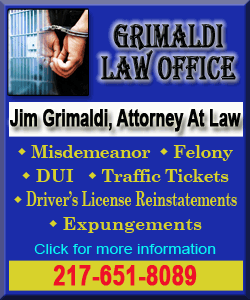 Messages and actions were age-appropriate. Mrs. Hamm said that the junior high students wanted to wear remembrance ribbons on Monday. That was only for seventh- and eighth-grade students.
Teachers were to watch for anyone seeming distressed, having a hard time coping with the day or preoccupied with talking about what had happened.
Mrs. Hamm said that parents she spoke with over the weekend were handling it at home by keeping their younger children away from the television and news reports, so that it would not be a focus.
Mrs. Hamm was pleased to add: "We have had wonderful cooperation in the community in terms of our planning."
A safety plan is in place, and when the Normal Community incident took place earlier this year, parents were reminded of what the plan is. If there would be an evacuation of the school for any reason -- intruder, fire, chemical or otherwise -- the Knights of Columbus would be the spot to meet and reunite families with children.
Carroll Catholic
David Welch, principal
The school took several approaches with parents, teachers and students.
Mr. Welch said: "I emailed parents to let them know what we have in place here for emergency plans. I wanted to let them know that if they want to review that plan and the drills that we conduct, they could. Or if they have any concerns, they can certainly get hold of me and we can talk about it."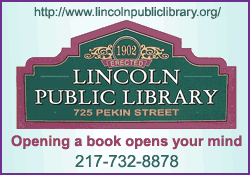 Part of the plan is "Code Blue," for a dangerous person in the school. It was developed with the Lincoln Police Department. Teachers were asked to review this plan.
Mr. Welch said that a refresher drill is planned but would not be conducted until after the holidays. This would provide time for things to calm down, in order that the drill would be experienced as a practice.
Teachers have been encouraged to talk with students who might have questions.
Zion Lutheran
Steve Schumacher, principal
Mr. Schumacher said: "We do have an intruder/lockdown drill, and we're looking into a security system for the front door." He added that all doors are normally locked during the school day, except for the front door.
___
Overall, administrators responded the same, believing it best to take a low-key approach with sensitivity for their students, and they reviewed their plans.
[By JAN YOUNGQUIST]