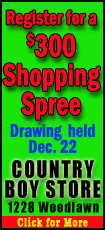 Today's highlight in history:
On Dec. 17, 1992, President George H.W. Bush, Canadian Prime Minister Brian Mulroney (muhl-ROO'-nee) and Mexican President Carlos Salinas de Gortari (sah-LEE'-nuhs deh gohr-TAHR'-ee) signed the North American Free Trade Agreement in separate ceremonies. (After approval by the legislative bodies of the leaders' respective countries, the treaty came into force on Jan. 1, 1994.)
On this date:
In 1777, France recognized American independence.
In 1830, South American patriot Simon Bolivar (see-MOHN' boh-LEE'-vahr) died in Colombia.
In 1865, Franz Schubert's Symphony No. 8, the "Unfinished" (because only two of its movements were completed) was performed publicly for the first time in Vienna, 37 years after the composer's death.
In 1903, Wilbur and Orville Wright of Dayton, Ohio, conducted the first successful manned powered-airplane flights near Kitty Hawk, N.C., using their experimental craft, the Wright Flyer.
In 1925, Col. William "Billy" Mitchell was convicted at his court-martial in Washington of insubordination for accusing senior military officials of incompetence and criminal negligence; he was suspended from active duty.
In 1939, the German pocket battleship Admiral Graf Spee was scuttled by its crew, ending the World War II Battle of the River Plate off Uruguay.
In 1944, the U.S. Army announced it was ending its policy of excluding Japanese-Americans from the West Coast.
In 1957, the United States successfully test-fired the Atlas intercontinental ballistic missile for the first time.
In 1961, an arson fire at a circus in Niteroi (nee-tuh-ROY'), Brazil, killed 323 people.
In 1975, Lynette Fromme was sentenced in Sacramento, Calif., to life in prison for her attempt on the life of President Gerald R. Ford. (She was paroled in Aug. 2009.)
In 1979, in a case that aggravated racial tensions, Arthur McDuffie, a black insurance executive, was fatally injured after leading police on a chase with his motorcycle in Miami. (Four white police officers accused of beating McDuffie were later acquitted, sparking riots.)
In 1981, members of the Red Brigades kidnapped Brig. Gen. James L. Dozier, the highest-ranking U.S. Army official in southern Europe, from his home in Verona, Italy. (Dozier was rescued 42 days later.)
Ten years ago: Insurance and finance company Conseco Inc. filed for Chapter 11 (Conseco emerged from bankruptcy protection the following year). The government of the Democratic Republic of the Congo, rebels and opposition parties signed a peace agreement to end four years of civil war. Playwright Frederick Knott, who wrote "Dial M For Murder" and "Wait Until Dark," died in New York City at age 86.