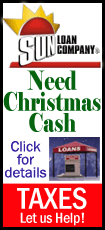 Salaries of elected officials
Chairman Chuck Ruben began the meeting with a discussion of a potential change to the salary of elected officials. Those salaries have to be locked in place by August of 2013.
County Clerk Sally Litterly had mentioned to Ruben prior to the meeting that deciding on officials' salaries had always proven to be a struggle before. Ruben believed that now would be a good time to decide if any changes would be made.
An idea considered by the committee would be to use a series of factors in determining a base salary level. Those factors could be years of experience (if any) or education level.
Ruben said that the unfortunate problem with trying to set base salaries is: "What do we do if there is no money?"
The other problem Ruben noticed with setting a base salary is that of time. "You can set a base, but that's only going to be applicable a few years," he said.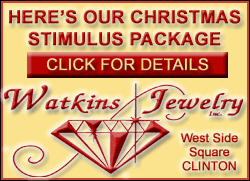 Jan Schumacher brought up a concern with altering a salary based on prior experience. "That would alter what the salary was, based on who was elected," said Schumacher. The county could not alter the salary that way after the election was over.
Ruben brought up another point if experience altered base salary. If a newcomer defeated an incumbent, the county would still have to pay the incumbent's likely greater salary.
After a bit more discussion, the matter was brought to a close with the committee deciding to keep the method of determining salary for elected officials as it is for now.
"I think it deserved discussion," Ruben commented.
Auditing and budgeting services
The committee discussed the idea of having one firm handle both the input of budget data and the audits at the end of a fiscal year. As it stands, the county uses two separate firms to accomplish these tasks.
Ruben said that using one company may be more cost-effective for the county, rather than hiring two companies. Ruben said he thinks this should be done after the current audit has been completed.
Due to the high cost of advertising for such a service, the committee considered sending out proposals to a select few firms. These would be companies the committee members were familiar or already comfortable with. The committee may look into sending these proposals next year.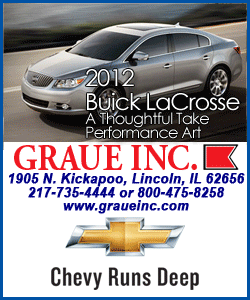 Terry Carlton mentioned that he had learned there are counties in Illinois that have their county clerks prepare the budget, in terms of data entry. The committee could ask Sally Litterly if her office would be able to handle the task. "It would add a few thousand dollars to her (Sally Litterly's) budget, but it is a valid question to ask," he said.
Carlton said he would contact one of the other counties and see if they could provide more information on their processes.
Amendments to last year's budget
The committee made a couple of adjustments to last year's budget. These adjustments will have no effect on the upcoming 2013 budget.
The first adjustment was to move $15,668 from building and grounds to the autopsy expenses for the county coroner.
The second was a transfer of $4,462 to Judge Thomas Funk's budget. Funk's budget ran over due to a new employee receiving health insurance that was not taken by a previous employee. This adjustment was also pulled from building and grounds.
The third adjustment was the inclusion of $15,578 in the line item for election grant revenue. The committee had previously approved the expenditure of a similar amount but had not included the actual funds received.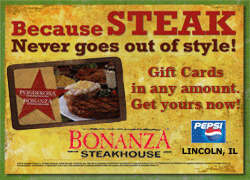 Expenses and revenue reports
The county is expecting $20,000 less than in 2011 from the 1 percent sales tax. According to Ruben, this is likely because of businesses that are no longer present in Logan County. This could be because these businesses closed or they have been annexed away from the county and into the city of Lincoln.
At the county clerk's office there is a list of businesses that the committee may examine in order to see just what businesses are missing that would have contributed to the 1 percent sales tax.
Committee members present were Chuck Ruben, chairman; Dave Hepler; Bob Farmer; Jan Schumacher; Terry Carlton; and Rick Aylesworth. Guests included Vicki Dugan, county treasurer; Mary Kelley, circuit clerk; Sally Gosda from the health department; and Bob Thomas, coroner.
[By DEREK HURLEY]