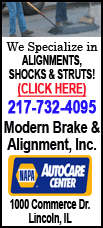 The Thousand Oaks, Calif., company pleaded guilty Tuesday to illegally introducing a misbranded drug into interstate commerce and will pay a $136 million fine and a $14 million forfeiture, according to the U.S. Attorney's Office for the Eastern District of New York.
It also agreed to a $612 million civil settlement according to a law firm connected to the case.
But the U.S. attorney's office declined to comment on that because the civil settlement won't be unsealed until a Wednesday court hearing, when a federal judge also will decide whether to accept the plea and sentence in the criminal case.
Amgen said in an email that if the court accepts the plea and sentence, it will immediately resolve civil and criminal matters for which it had set aside $780 million last year. A company representative declined further comment on the plea agreement.
Amgen develops biologic medicines, or drugs produced by living cells rather than by mixing chemicals. Aranesp is approved for treating patients with anemia caused by chronic renal failure and chemotherapy.
The Food and Drug Administration approved the drug to be administered once a week or once every two or three weeks, depending on the patient. But prosecutors accused Amgen, among other things, of promoting a once-a-month dose to help Aranesp compete with Johnson & Johnson's Procrit, which was well-established in the market, according to federal court documents.
Amgen sales representative created a "Freedom Time" chart to show both doctors and patients how much time they could save if the drug was administered less frequently, the documents said. Sales representatives also used clinical studies to support the dosing, even though the FDA had found the studies insufficient to support its safety and effectiveness.
The guilty plea sends a message to the drug industry that "if you introduce misbranded drugs into interstate commerce, we will find you, prosecute you and hold you accountable," said Marshall Miller, who served as acting U.S. attorney for the Eastern District of New York for this case.