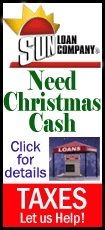 The Austrian writer-director, who's achieved a reputation for a certain mercilessness over the years through films like "Cache" and "Funny Games," displays a surprising and consistent humanity here, and draws unadorned but lovely performances from his veteran stars, Jean-Louis Trintignant and Emmanuelle Riva. Haneke focuses on the intimate moments of their changing lives as the longtime married couple remains holed up in their comfortable Paris apartment, coping day to day, waiting for eventual death. It will surely strike a chord with anyone who's watched a loved one slip away in this manner, whether it's a parent or a spouse.
But Haneke's aesthetic can feel too stripped-down, too one-note in its dignified monotony. He will hold a shot, as we know, and once again he avoids the use of a score, so all that's left to focus on is the insular, dreary stillness of quiet descent. Certainly minimalism is preferable to melodrama in telling this kind of story, but Haneke takes this approach to such an extreme that it's often hard to maintain emotional engagement.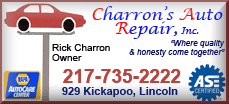 There are a few brief confrontations during visits from family and nurses, as well as one final, wrenching act that's handled with great love and delicacy. For the most part, though, this will feel like quite a slog for many audience members, despite the relatability of its subject matter. (It's already enjoyed great acclaim, however, winning the Palme d'Or at this year's Cannes Film Festival and many honors among year-end critics' groups awards.)
Trintignant and Riva star as husband and wife Georges and Anne, former musicians in their early 80s who are still vibrant and intellectually and culturally curious, as Haneke indicates efficiently in the film's early scenes. Then one morning at breakfast, something seems off. Anne is suddenly distant and unresponsive. It seems she has suffered some sort of quiet attack, most likely a stroke from which she'll never fully recover. She knows this, and when she's still capable of speaking, she matter-of-factly tells the man she loves that she'd just rather die than suffer for a prolonged period of time. Being the man she loves, however, Georges' instinct is to fight to keep her alive.