"I want to do crazy villains in comic book movies with accents and scars!" she continues, shining with childlike enthusiasm. "I want to do it all. I think I have to calm down and be like: You don't have to do it all, right now. Hopefully, you'll be around for a few years."
Sticking around is at this point assured for Chastain who last year emerged as an actress of seemingly limitless range, with throwback beauty and the subtlety of a chameleon. Due to various distribution delays, her talent was laid out all at once -- her "reel," she calls it -- in widely varied performances in "The Tree of Life," "Take Shelter," "The Help," "Coriolanus," "The Debt" and "Texas Killing Fields."
She hasn't let up. Along with the bootlegging crime film "Lawless," a voice role in "Madagascar 3: Europe's Most Wanted," and her currently running Broadway debut, Chastain is now starring in one of the most anticipated movies of the year: Kathryn Bigelow's docudrama of the hunt for Osama bin Laden, "Zero Dark Thirty."
"I never think about what's next," she says. "I always just think: What haven't I done yet?"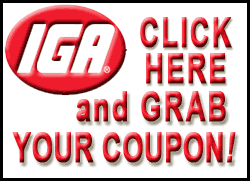 "Zero Dark Thirty" easily qualified. In it, she plays a dogged, obsessed CIA officer tracking bin Laden in a decade-long search that leads from torturing detainees to intrepid detective work and finally to relentless advocacy for the Pakistan raid that would kill bin Laden.
The performance has already earned Chastain best actress nominations from the Golden Globes and the Screen Actors Guild, and she's widely expected to land her second Oscar nomination in two years (following one for "The Help," an honor she glowingly recalls as "crazy town").
Screenwriter Mark Boal based Chastain's character, Maya, on a real CIA officer whose identity remains classified. While Boal acknowledges Maya was dramatized for the sake of a film built around one character, Chastain believes the film is "100 percent accurate" in depicting the operative's large role in tracking down bin Laden.
Playing such a tough character, Chastain says, was her most difficult role yet because she had to build an emotional arc onto someone who speaks largely in jargon and refuses to detour her laser-like focus.
"Any subtext that I have, any part of the character's journey, I have to show through my technical dialogue and my transformation in the 10 years -- what happens to my face, my hair, how I interact with people," says Chastain. "It has to be a more subtle approach. It has to be the kind of acting where you don't see the strings. With Celia (the ditzy Southern belle of 'The Help'), you see the voice, you see all that stuff."
Seeing herself in one scene where Maya confronts and threatens her supervisor (Kyle Chandler) shocked Chastain who hadn't thought herself capable of evoking, she says, Incredible Hulk-like rage. As a contrast, Chastain, who describes herself as "a very emotional person," lightens the mood of a day discussing the grim "Zero Dark Thirty," by wearing a pink flowery dress and keeping a candle going.