Nevertheless, it's important to assess "Jack Reacher" on its own terms, for what it is and what it isn't. Besides being caught in some unfortunate timing, it's also clever, well-crafted and darkly humorous, and it features one of those effortless bad-ass performances from Tom Cruise that remind us that he is indeed a movie star, first and foremost.
OK, so maybe Cruise doesn't exactly resemble the Reacher of British novelist Lee Child's books: a 6-foot-5, 250-pound, blond behemoth. If you haven't read them, you probably won't care. Even if you have read them, Christopher McQuarrie's film -- the first he's directed and written since 2000's "The Way of the Gun" -- moves so fluidly and with such confidence, it'll suck you in from the start.
McQuarrie, the Oscar-winning writer of "The Usual Suspects," exhibits some Hitchcockian aspirations in "Jack Reacher" with its sense of foreboding from the very beginning, its twists and double crosses and the quintessential icy blonde at the center in British beauty Rosamund Pike. Hinting at a romance between the two main characters is among the film's few mistakes.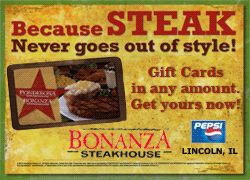 As Pee-wee Herman says in "Pee-wee's Big Adventure" to the woman who has a crush on him: "You don't want to get mixed up with a guy like me. I'm a loner, Dottie. A rebel." Taken from the Child novel "One Shot," Jack Reacher is all that: a former military investigator who's become a bit of a mythic figure since he's gone off the grid. No address, no credit card trail. This is a guy who uses pay phones -- that's how stealthy he is.
When the deadly shooting occurs at the film's start, along the Riverwalk outside PNC Park where the Pittsburgh Pirates play, authorities believe they've quickly found their man: a sniper who's ex-Army himself named Barr. He reveals nothing during his interrogation but manages to scribble the words "Get Jack Reacher" on a notepad before winding up in a coma.
Reacher is hard to reach, if you'll pardon the pun, but he knows to show up anyway when he hears about the crime just 'cause he's one of those stay-one-step-ahead kind of guys. He agrees to team up with Barr's defense attorney, Helen Rodin (Pike), in hopes of burying the guy. But the deeper he digs, the more he realizes this case isn't as simple as he, the lead detective (David Oyelowo) or the district attorney (Richard Jenkins) -- who happens to be Helen's semi-estranged dad -- had hoped.