The 23-year-old actress plays ambitious country star Juliette Barnes on the hit ABC show "Nashville" (Wednesdays, 10 p.m. Eastern). Her character has performed on the Grand Ole Opry, dealt with the demands of a record label executive, written songs and tracked vocals in a recording studio.
"The show, I feel like, is an amazing second step for me because I love music and I've always had such terrible stage fright," said Panettiere, who recently earned a Golden Globe nomination for best performance by a television actress in a supporting role.
"This has been kind of the in between because I get to go out there during scenes with a crowd full of people and pretend like I'm performing onstage, and I'm actually performing a live show," she continued. "It's one thing when you put yourself out there (as a solo artist), it's another thing when you're playing a character. ... Beyonce has her alter ego (Sasha Fierce), and people create these alter egos because it seems like a little bit more protection when you put yourself out there for all to see."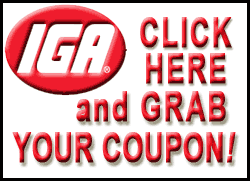 Her confidence as a singer is growing, as is her credibility. She sings all of her own songs in the show, some of which are featured on the "Nashville" soundtrack, released last week. Big Machine Records put out her song "Telescope" as the show's first official single, and it's a Top 40 hit on the Billboard country songs chart.
The former "Heroes" actress has dabbled in music before, performing tracks for various Disney films and releasing the pop single "Wake Up Call" in 2008, which failed to chart. A full album was never released.
She says doing the show is teaching her about the music industry, and that getting a warm response from the Music City community is encouraging.
"There's no cooler feeling than someone coming up to you from Nashville ... and going, 'Thank you for portraying us in such a great light, in such an honest light, because people who are not from the South have this image and this idea,'" she said.