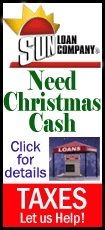 One exit poll and one phone survey found that ruling party candidate Park Geun-Hye had a slight lead over the opposition's nominee, Moon Jae-in. Another survey, however, gave Moon a slight edge.
Huge crowds braved frigid weather to choose a leader to replace the unpopular incumbent Lee Myung-bak. South Korea limits presidents to a single five-year term.
Park, aiming to become the country's first woman president, attempted to distance herself from Lee's policies. She and Moon agreed that South Korea needs greater engagement with rival North Korea, despite a widely criticized rocket launch last week.
Final turnout was tentatively estimated at nearly 76 percent, the highest in 15 years, according to election watchdog officials.
Analysts said higher turnout may slightly favor Moon, who is more popular with younger voters. Park's conservative base is comprised mainly of older voters who remember with fondness what they see as the firm economic and security guidance of her dictator father, Park Chung-hee.
An exit poll jointly sponsored by TV stations KBS, MBC and SBS showed Park won 50.1 percent of the vote, compared to Moon's 48.9 percent. The stations said, however, that the gap was within the plus-or-minus-0.8 percent margin of error, and official results released could be different.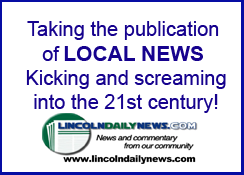 A telephone survey by YTN television network said Moon got between 49.7 and 53.3 percent, while Park received between 46.1 and 49.9 percent.
Economic worries may be the focus of many voters, but North Korea forced itself as an issue in the closing days of campaigning with last week's rocket launch, which put a satellite into orbit but was condemned by the United Nations and others as a cover for testing long-range missile technology.
Part of voters' dissatisfaction with Lee stems from the hard line he has taken on North Korea. Many voters blame inter-Korean tension for encouraging North Korea to conduct nuclear and missile tests. Some also say ragged North-South relations led to two attacks blamed on Pyongyang that killed 50 South Koreans in 2010.
South Koreans also express deepening worry about the economy and disgust over the alleged involvement of aides close to Lee in corruption scandals.
"I skipped breakfast to vote. I've been waiting to vote for five years. I think it's time to change the government," said 37-year-old Kim Young-jin, who voted at a polling station inside an apartment complex.
Both candidates propose pulling back from Lee's insistence that engagement with North Korea be linked to so-far-nonexistent nuclear disarmament progress by Pyongyang. Park, however, insists on more conditions than Moon, who was chief of staff to late liberal President Roh Moo-hyun.
"Park is good-hearted, calm and trustworthy," 50-year-old housewife Lee Hye-Young said at a polling station at a Seoul elementary school. "Also, I think Park would handle North Korea better. Moon would want to make too many concessions to North Korea."
Moon was a close friend and aide of late President Roh, who championed the so-called "sunshine policy" of no-strings-attached aid for Pyongyang.
Moon wants an early summit with North Korean leader Kim Jong Un. Park has also held out the possibility of such a meeting, but only if it's "an honest dialogue on issues of mutual concern."
Whoever wins and moves into the presidential Blue House in February will set the initial tone for new North Korea policy not just in Seoul but in Washington, Beijing and Tokyo. All those governments have recently undergone an election, a change of leadership or both.
A Moon election could lead to friction with Washington if new engagement with Pyongyang comes without any of the reciprocal nuclear disarmament progress that Washington demands from the North.
Moon and Park also agree on the need to fight widespread government corruption, strengthen social welfare, help small companies, close growing gaps between rich and poor, ease heavy household debt and rein in big corporations that have grown so powerful they threaten to eclipse national laws. They differ mainly in how far they want to go.
Moon wants to drastically expand welfare, while Park seeks more cautious improvement in the system, out of concern that expanding too much could hurt the economy, according to Chung Jin-young, a political scientist at Kyung Hee University in South Korea.
Park is aiming to make history as the first female leader in South Korea -- and modern Northeast Asia. But she also works under the shadow of her father, Park Chung-hee, who ruled South Korea as dictator for 18 years until his intelligence chief killed him during a drinking party in 1979.
Park's father is both an asset and a soft spot. Many older South Koreans revere his strict economic policies and tough line against North Korea. But he's also loathed for his odious treatment of opponents, including claims of torture and snap executions.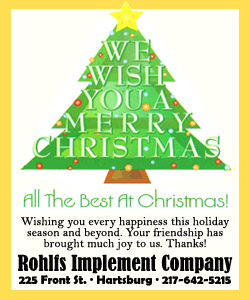 Moon was a young opponent of Park Chung-hee who spent time in jail for challenging his government. He was a human rights lawyer before going to work for Roh, whom Lee replaced in 2008.
Moon's parents lived in the North Korean port city of Hungnam before fleeing to South Korea aboard a U.S. military ship in daring evacuation operations in December 1950, six months after the Korean War broke out.
[Associated Press; By HYUNG-JIN KIM and SAM KIM]
AP writers Foster Klug and Youkyung Lee contributed to this story.
Copyright 2012 The Associated Press. All rights reserved. This material may not be published, broadcast, rewritten or redistributed.