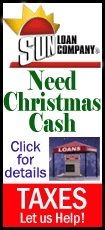 The problems went well beyond lengthy waits. A rise in the number of provisional ballots delayed the results for days in some cases. Growing photo ID requirements placed on voters by Republican-controlled state legislatures sparked intense partisan fights. And the time allowed for early voting was too short for many, too long for others.
The Senate Judiciary Committee was to examine last month's balloting during a hearing Wednesday on the Voting Rights Act. But with Congress expected to adjourn within days, any focus on possible fixes won't occur until next year -- if at all. The 1965 law is the federal government's most potent weapon against racial discrimination in elections, requiring all or parts of 16 states with a history of discrimination in voting to get U.S. approval before making election changes.
Sen. Patrick Leahy, D-Vt., the committee chairman, described the long lines and new tools for policing voter fraud as evidence of abusive practices intended to disenfranchise minority voters. He said he wants to figure out "how we can make sure that problems we saw in the recent election are never repeated."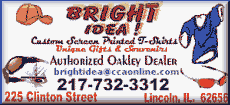 The courts also have a major role in deciding election issues.
The Supreme Court this term will consider a challenge to the Voting Rights Act from Shelby County, Ala., which argues that state and local governments have made significant progress and no longer should be forced to live under oversight from Washington.
The high court ruled in 2008 that states can require voters to produce photo identification. Seventeen states have passed photo ID laws, although not all were in effect for the 2012 elections, according to the National Conference of State Legislatures. Democrats argue that photo ID laws will keep some poor, older and minority voters from casting ballots.
Sen. Charles Grassley of Iowa, the top Republican on Leahy's committee, hinted at potential political divisions that could lead to future gridlock in Congress on election reform.
"Voters overwhelmingly recognize that in a society in which people must show photo ID to board a plane, they should have to show some form of ID to vote," he said. "Americans should not have to worry about their legitimate votes being diluted by those who cannot legally cast a ballot."
There were voting issues in November in numerous states.
Some Miami-Dade County, Fla., voters, in line at the 7 p.m. poll closing time, didn't cast their ballots until after 1 a.m. Democratic operatives brought pizza to keep them from leaving.