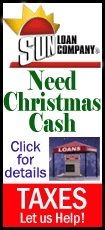 Today's highlight in history:
On Dec. 19, 1972, Apollo 17 splashed down in the Pacific, winding up the Apollo program of manned lunar landings.
On this date:
In 1777, Gen. George Washington led his army of about 11,000 men to Valley Forge, Pa., to camp for the winter.
In 1813, British forces captured Fort Niagara during the War of 1812.
In 1843, "A Christmas Carol," by Charles Dickens, was first published in England.
In 1910, the artificial fiber rayon was first commercially produced by the American Viscose Co. of Marcus Hook, Pa.
In 1932, the British Broadcasting Corp. began transmitting overseas with its Empire Service to Australia.
In 1946, war broke out in Indochina as troops under Ho Chi Minh launched widespread attacks against the French.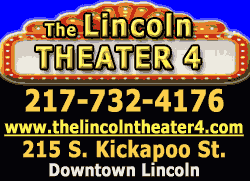 In 1950, Gen. Dwight D. Eisenhower was named commander of the military forces of the North Atlantic Treaty Organization.
In 1961, former U.S. Ambassador Joseph P. Kennedy Sr., 73, suffered a debilitating stroke while in Palm Beach, Fla.
In 1971, "A Clockwork Orange," Stanley Kubrick's controversial movie adaptation of the Anthony Burgess novel, had its world premiere in the U.S.
In 1984, a fire at the Wilberg Mine near Orangeville, Utah, killed 27 people. Britain and China signed an accord returning Hong Kong to Chinese sovereignty on July 1, 1997.
In 1986, Lawrence E. Walsh was appointed independent counsel to investigate the Iran-Contra affair.
In 1998, President Bill Clinton was impeached by the Republican-controlled House for perjury and obstruction of justice (he was later acquitted by the Senate).
Ten years ago: Secretary of State Colin Powell declared Iraq in "material breach" of a U.N. disarmament resolution. After a prosecutor cited new DNA evidence, a judge in New York threw out the convictions of five young men from Harlem in a 1989 attack on a Central Park jogger who'd been raped and left for dead. Roh Moo-hyun won South Korea's presidential election.