Really, that's about it.
He barely played at all for the Jets, who clearly didn't do any sort of clear-headed reasoning before they traded for Tebow, then quickly began asking themselves, "Uhh, what were we thinking?"
And now, with a hugely disappointing season all but done and Mark Sanchez finally banished to the bench, coach Rex Ryan officially signaled the end of Tebow Time in the Big Apple. He turned to Greg McElroy, a seventh-round pick in 2011, to start Sunday's now-meaningless game against San Diego.
No one thinks McElroy's the answer to what ails the Jets. But, apparently, he's more of an answer than Tebow, who will watch the game from the same spot he's spent nearly the entire season -- the bench.
Tebow's career with the Jets will surely go down as a one-and-done flop. At this point, it would be easier to find Waldo on the depth chart than Tebow.
Shortly after this mess of a year comes to its merciful end, he will surely ask for a trade (politely, of course) or simply be released.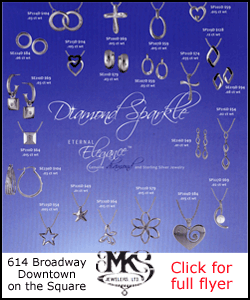 "I think it's where we are right now and I just think it's best for our team and for this game," Ryan said on a conference call Tuesday, explaining his decision to start McElroy instead of Tebow less than 24 hours after a hideous loss to Tennessee officially eliminated the Jets from playoff contention.
"That's how I feel."
He wouldn't get any more specific than that, repeatedly referring to it being a "gut" decision -- nothing more, nothing less.
Not that there was much Ryan could say. The Jets backed themselves into a corner way back in March when they acquired Tebow from the Denver Broncos, and they never came up with a way out.
Supposedly, the plan was to let Sanchez remain the starter, with Tebow working two or three series a game as a change-of-pace option, running out the Wildcat or spread to give defenses another look. But there were a couple of big problems with that scenario.
For one, the Jets really didn't have the personnel on offense to change things up that drastically, even for just a few plays a game. Heck, as it turned out, they really didn't have enough talent around Sanchez to run a conventional offense, and they never thought for a moment that Tebow had the skill set to oversee anything resembling the norm.
Then, there's the dilemma that everyone could see coming before Tebow's jet even landed in New York. Everyone except the Jets, that is. If the team played a second quarterback, even while insisting he was just the backup, Sanchez's standing would've been undermined beyond repair (which might have been the case regardless, as it turns out).
It's called a quarterback controversy. If Tebow had been given the chance to do something -- anything -- all the fans and pundits and talking heads would have been screaming for a change at the slightest hint of success.
So, while Tebow raised a ruckus merely by stripping off his shirt to jog off the field on a rainy day at training camp, Sanchez remained the undisputed starter. He held on as captain of the Titanic right to the bitter end, the Jets resisting any urge to save themselves by jumping in a lifeboat piloted by Tebow.