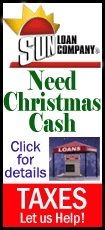 "If you want to be labeled as a great team or a team that has a chance to win a national championship, you have to get over games like the Florida game," Arizona forward Solomon Hill said. "You need to have focus and we were able to do that."
Arizona (9-0) pulled off the improbable against then-No. 5 Florida on Saturday, overcoming a six-point deficit in the final 56 seconds for a victory that still had the campus buzzing on Monday. The Wildcats leave Thursday to play in the Diamond Head Classic in Hawaii, so it would have been easy to lose focus against Oral Roberts.
Arizona had no trouble staying in the present, hitting shots from everywhere and hounding the Golden Eagles into mistakes while racing out to a 17-point first-half lead. The Wildcats kept rolling in the second half, hitting 8 of 16 from 3-point range while shooting 57 percent overall and scoring 27 points off turnovers.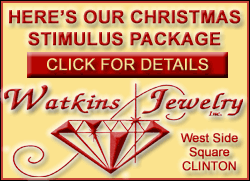 Mark Lyons led Arizona with 17 points and seven assists. Grant Jerrett added 15 points and fellow freshman Brandon Ashley scored 14. Hill had six steals, six rebounds and five assists. Nick Johnson added 12 points and four steals while joining Hill in frustrating Golden Eagles' leading scorer Warren Niles most of the night.
The Wildcats also had a 26-7 advantage off the bench, heading to Hawaii with their best start since opening the 1987-88 season with 12 straight wins.
"We weren't perfect tonight," Miller said, noting his team's 17 turnovers. "We did some really good things, but the things we didn't do so well we will learn from."
Oral Roberts (5-5) has a history of knocking off power programs, but never had a shot against the rolling Wildcats.
The Golden Eagles had trouble against Arizona's defensive pressure, shooting 38 percent while turning it over 17 times. Niles scored 22 points, but shot 6 of 15 and had eight turnovers, with most of his scoring coming after the game was out of reach. Shawn Glover added 18 points for Oral Roberts.
"I thought our guys would battle a little more given what was at stake, playing a top-5 team on the road," Oral Roberts coach Scott Sutton said.
The Wildcats capped one of the more memorable days in the history of the athletic program Saturday night, knocking off Florida 65-64 after Lyons capped the big rally by flipping a shot over the outstretched arm of Gators' 6-foot-9 center Patric Young with 7 seconds left. Earlier in the day, Arizona's football team scored twice in the final minute to beat Nevada 49-48 in the New Mexico Bowl.
The victory moved the Wildcats up four spots in the AP Top 25 for their best ranking since 2004 with their second trip to an exotic location -- they played in the Bahamas over the summer -- just around the bend.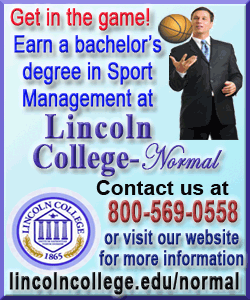 The Golden Eagles appeared to be a team Arizona couldn't afford to look past.
Oral Roberts won 27 games last season and was picked to win the Southland Conference this year. The Golden Eagles also have a history of knocking off opponents from power conferences under coach Sutton, including No. 8 Xavier at home last year, No. 13 New Mexico in 2009 and No. 3 Kansas in 2006.
They also have Niles, an athletic, 6-foot-5 guard, who's 12th nationally with 20.9 points per game.
Turns out, there was no worry about a letdown.
Crisp on offense and aggressive on defense, the Wildcats hit five of their first six shots and forced five turnovers in the first four minutes to take a quick eight-point lead.
Arizona didn't let up, either, pushing the lead to 45-31 by halftime after hitting 17 of 27 shots, including 7 of 11 from 3-point range. Lyons had 14 points, Johnson 12.
"They came out (focused); we needed them to come out flat," Sutton said. "I think they hit six of their first 10 3s and it was an uphill battle for us."
The Wildcats were just as good on defense, particularly against Niles.
Johnson stripped Niles on his first touch and joined Hill in hounding the senior around the court, denying the ball, getting help when the Golden Eagles set screens to break him loose.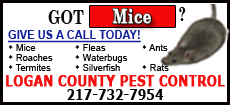 Niles got three free throws when he was fouled nearly 30 feet from the basket, but was swatted by Angelo Chol on a drive his next touch and didn't hit a shot until dropping in a contested 3-pointer at 2:00. Niles had consecutive shots blocked inside in the closing seconds of the half and was 2-for-8 from the floor, scoring half his 10 points on free throws.
"Nick did a really good job of defending his opponent," Miller said.
Arizona gave the Golden Eagles no hope of making a comeback, scoring the first 11 points of the second half to go up 56-31.
Oral Roberts missed its first six shots, and even after knocking a few down spent most of the second half trailing by 20 or more as Arizona raced away toward a trip to paradise.
[Associated Press; By JOHN MARSHALL]
Copyright 2012 The Associated Press. All rights reserved. This material may not be published, broadcast, rewritten or redistributed.