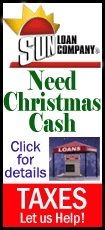 Jodie Meeks and Metta World Peace each had 17 points for the Lakers, who won their third straight to match their longest winning streak of the season. Pau Gasol, back after missing eight games with tendinitis in both knees, had 10 points and nine rebounds in 30 minutes and shot 3 for 10.
World Peace, who had a career-high 16 rebounds in the Lakers' 111-98 victory at Philadelphia on Sunday, was not in the starting lineup for the first time after starting the first 25 games. Reserve center Jordan Hill missed his third straight game because of back spasms.
Kemba Walker led Charlotte with 28 points, reserve Ramon Sessions added 20 and Gerald Henderson had 19. Byron Mullens finished with 17 rebounds and 13 points.
The Bobcats, who haven't won since beating the league-worst Wizards in double overtime on Nov. 24 at Washington, are 14-76 since the start of last season and haven't won back-to-back games since the final two in 2010-11. Their seven wins already have matched their total from last season's lockout-shortened 66-game campaign, when they lost their final 23.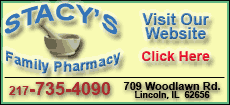 Bryant has scored at least 30 points in seven straight games, equaling his longest such streak since the final nine of the 2005-06 campaign. His longest streak of 30-plus games was 16, in 2002-03. The four-time scoring champ has 236 points during his current streak. The most he ever had during a seven-game stretch was 344 in 2006-07, including five games with 50 or more.
The Lakers, who came in 0-12 when trailing after three quarters, fell behind 80-62 after Walker capped a 14-5 run on a driving layup with 5:38 left in the third. Charlotte took a seven-point margin into the fourth, but that quickly evaporated as Los Angeles opened the quarter with a 13-0 run to grab a 90-84 lead.
Meeks tied it on a 3-pointer from the left corner in front of the Charlotte bench. Bryant's three-point play 25 seconds later gave the Lakers an 87-84 edge with 9:53 remaining, and Darius Morris capped the rally about a minute later with a 3.
The Bobcats got the deficit down to one on a 16-footer by Walker with 6:55 to play. Bryant beat the shot clock with another 3 at the other end before Bismack Biyombo's tip-in tied it at 95 with 3:22 left. Bryant responded with a three-point play to put the Lakers ahead for good with 1:26 on the clock.
The Bobcats had one more chance to pull it out after getting the rebound of Bryant's missed 21-footer and calling timeout. But Howard blocked Walker `s 3-foot layup, Henderson failed to convert on his offensive rebound and Ben Gordon misfired badly on a desperation 3 at the buzzer.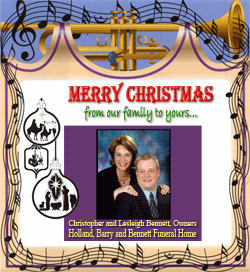 The Bobcats, who haven't shot 50 percent or better from the field in any game this season, finished at 40 percent in the opener of a four-game western road trip. They had four players in double-figure scoring in the first half and led 58-53 at intermission after a 21-7 run over the final 5:23 of the half.
Sessions shot 7 for 13 in his return to Staples Center. He played 23 games for the Lakers last season after he was acquired on March 15 in a trade that sent Luke Walton and Jason Kapono to Cleveland -- the same day the Lakers dealt starting point guard Derek Fisher to Houston for Hill.
Sessions had 11 points in the second, including a three-point play, a 3-pointer and two free throws in the final 2:52 of the quarter. The Bobcats signed him as a free agent in July, two days after Los Angeles acquired two-time MVP Steve Nash in a trade from Phoenix.
Nash has missed the last 24 games with a non-displaced fracture in his left leg, but is hoping to return to the lineup on Christmas Day when the Lakers host the Knicks.
Charlotte jumped out to an early eight-point lead before the Lakers pulled ahead 27-25 by the end of the first quarter. Howard, who came in with an abysmal 49.8 free throw percentage, was fouled by Biyombo on a layup just 11 seconds after the opening tip and sank both foul shots. The Bobcats sent him to the line only three more times after that, and he made six of eight overall.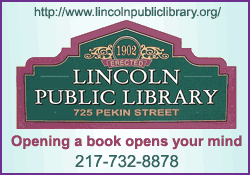 NOTES: Bryant's next 30-point game will make him the fifth player in NBA history with at least 400 of them. ... The Lakers are 7-9 since Mike D'Antoni took over as head coach. D'Antoni was 5-11 in his first 16 games with Denver, 4-12 with Phoenix and 8-8 with the Knicks. ... Bryant recorded his 600th career block when he rejected Biyombo's shot with 4:55 left in the second quarter. ... The Lakers have beaten Charlotte three straight times -- all at home -- after losing eight of the previous 10 meetings. ... The 34-year-old Bryant played at least 40 minutes for the seventh consecutive game. ... Bryant was 11 for 24 from the field. The Lakers are 4-10 when he has missed 10 or more shots.
[Associated Press; By JOE RESNICK]
Copyright 2012 The Associated Press. All rights reserved. This material may not be published, broadcast, rewritten or redistributed.