AMERICAN CONFERENCE
East
W L T Pct PF PA
New England 10 4 0 .714 506 315
N.Y. Jets 6 8 0 .429 255 320
Miami 6 8 0 .429 264 279
Buffalo 5 9 0 .357 306 402
South
W L T Pct PF PA
Houston 12 2 0 .857 394 280
Indianapolis 9 5 0 .643 309 358
Tennessee 5 9 0 .357 285 396
Jacksonville 2 12 0 .143 219 383
North
W L T Pct PF PA
Baltimore 9 5 0 .643 348 307
Cincinnati 8 6 0 .571 355 293
Pittsburgh 7 7 0 .500 302 291
Cleveland 5 9 0 .357 280 310
West
W L T Pct PF PA
Denver 11 3 0 .786 409 274
San Diego 5 9 0 .357 299 312
Oakland 4 10 0 .286 263 402
Kansas City 2 12 0 .143 195 367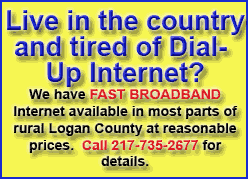 NATIONAL CONFERENCE
East
W L T Pct PF PA
Washington 8 6 0 .571 381 350
N.Y. Giants 8 6 0 .571 373 304
Dallas 8 6 0 .571 327 338
Philadelphia 4 10 0 .286 253 375
South
W L T Pct PF PA
Atlanta 12 2 0 .857 371 259
New Orleans 6 8 0 .429 389 379
Tampa Bay 6 8 0 .429 354 349
Carolina 5 9 0 .357 296 319
North
W L T Pct PF PA
Green Bay 10 4 0 .714 344 292
Minnesota 8 6 0 .571 319 308
Chicago 8 6 0 .571 321 240
Detroit 4 10 0 .286 330 380
West
W L T Pct PF PA
San Francisco 10 3 1 .750 357 218
Seattle 9 5 0 .643 350 219
St. Louis 6 7 1 .464 258 315
Arizona 5 9 0 .357 224 302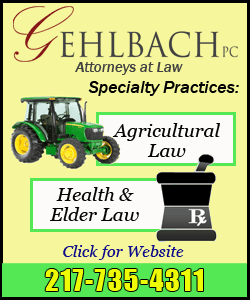 Thursday's game
Cincinnati 34, Philadelphia 13
Sunday's games
Green Bay 21, Chicago 13
Atlanta 34, N.Y. Giants 0
Denver 34, Baltimore 17
Minnesota 36, St. Louis 22
Miami 24, Jacksonville 3
Houston 29, Indianapolis 17
Washington 38, Cleveland 21
New Orleans 41, Tampa Bay 0
Seattle 50, Buffalo 17
Carolina 31, San Diego 7
Arizona 38, Detroit 10
Oakland 15, Kansas City 0
Dallas 27, Pittsburgh 24, OT
San Francisco 41, New England 34
Monday's game
Tennessee 14, N.Y. Jets 10
Saturday's game
Atlanta at Detroit, 8:30 p.m.
Sunday, Dec. 23
Buffalo at Miami, 1 p.m.
Minnesota at Houston, 1 p.m.
San Diego at N.Y. Jets, 1 p.m.
New Orleans at Dallas, 1 p.m.
Tennessee at Green Bay, 1 p.m.
Cincinnati at Pittsburgh, 1 p.m.
Oakland at Carolina, 1 p.m.
St. Louis at Tampa Bay, 1 p.m.
Indianapolis at Kansas City, 1 p.m.
New England at Jacksonville, 1 p.m.
Washington at Philadelphia, 1 p.m.
Cleveland at Denver, 4:05 p.m.
N.Y. Giants at Baltimore, 4:25 p.m.
Chicago at Arizona, 4:25 p.m.
San Francisco at Seattle, 8:20 p.m.
Copyright 2012 The Associated Press. All rights reserved. This material may not be published, broadcast, rewritten or redistributed.