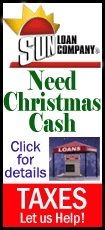 Brown is a master instructor of tae kwon do, a form of the martial arts that he has been involved with since the age of 18. The form uses the feet and arms for kicking, striking and blocking, with an emphasis that the skills be used as a matter self-defense. Strength, good health and good choices are also an important part of the discipline.

As a master, Brown says he's responsible for accurately assessing each individual's needs and working within individual capability and capacity for the best development.

"We try to build self-confidence and respect with our techniques," Brown said. "We generally have anywhere from 20 to 40 students each evening."

In his teaching, Brown stresses the five basic tenets to tae kwon do with his students: courtesy, integrity, perseverance, self-control and an indomitable spirit.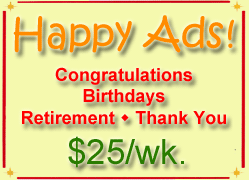 "I've had parents tell me that their son or daughter says 'sir' or 'ma'am' to them, because that's what I expect from them.
"I also tell them that when they honor their mother or father, by doing that, it also means that how they behave in public also reflects on their parenting; and that is also honoring their parents when they're not around," Brown said.
Apparently, Brown's techniques have paid off, not only for his many students but also for his son, Andy. Andy graduated from Bradley University with a degree in electrical engineering and marketing.
"I got my son involved at an early age with tae kwon do, and he currently has over 500 trophies from national and international competitions," Brown said. "He knocked out the Scottish champion at one of his international events."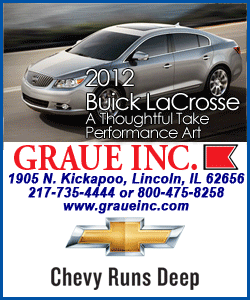 Brown himself holds a seventh-degree black belt in tae kwon do, as well as rankings in other forms of martial arts: the Chinese version, kung fu, and the Japanese version, jujitsu. He is also in the Martial Arts Hall of Fame.
"I also stress tae kwon do as not just a form of martial arts, but a lifestyle," he said. "I'm a no-nonsense instructor that expects individuals to use self-discipline. This means a healthy lifestyle by eating right, getting exercise, rest, and not drinking or smoking."
Brown's students are youth and adults, both men and women -- some coming from out of town to get the benefits of his approach and techniques.
"Currently, we have a police officer and his son from Springfield who take the class," he said.
The youngest he allows in his class is 5 years of age.
Considering the future, Brown said: "Maybe when I retire from the sheriff's department, I might include younger students. That way I'll have adequate time to give to them, so they can also succeed."
[By FUZZ WERTH]