This weather statement is for the counties of Knox, Stark, Peoria, Marshall, Woodford, Fulton, Tazewell, McLean, Schuyler, Mason, Logan, DeWitt, Piatt, Champaign, Vermilion, Cass, Menard, Scott, Morgan, Sangamon, Christian, Macon, Moultrie, Douglas, Coles, Edgar, Shelby, Cumberland, Clark, Effingham, Jasper, Crawford, Clay, Richland and Lawrence, including the cities of Galesburg, Peoria, Bloomington, Normal, Havana, Lincoln, Champaign, Urbana, Danville, Jacksonville, Springfield, Taylorville, Decatur, Charleston, Mattoon, Shelbyville, Effingham, Flora and Lawrenceville.

A strong storm system is expected to push out of the southern Plains late Wednesday and track across central Illinois Thursday morning. Ahead of this weather system, rain and isolated thunderstorms will develop over central through southeast Illinois Wednesday night and early Thursday morning. This will change over to snow beginning Thursday morning west of the Illinois River and over the remainder of the area Thursday afternoon.
The forecast track of the low remains very similar to Tuesday night's track, so confidence in the forecast for where the heaviest snowfall will occur has increased. The low should be near Quincy by Thursday morning and then will track quickly northeast out of our area by afternoon. The band of heavy snow associated with this storm is now expected to fall over parts of east-central through northeast Iowa and then northwest into southern Wisconsin, where 6 to 10 inches of snow can be expected.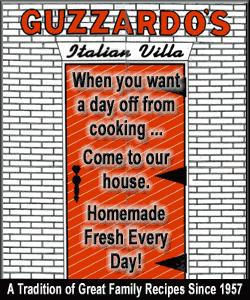 In our area, current indications suggest snowfall totals of around an inch by Thursday afternoon in areas mainly north of Interstate 74, with higher amounts to the north and west. The storm system is expected to deepen rapidly as it moves away from Illinois Thursday afternoon, which will produce strong west to northwest winds of 30 to 40 mph, with occasional gusts as high as 50 mph. This will cause blowing snow to occur in areas that receive any accumulation, especially late Thursday morning into Thursday afternoon.
Even though the heavy snow will fall to our west and north on Thursday, the combination of the light snow, strong winds and falling temperatures will produce hazardous driving conditions by afternoon across the west and north. It will be the first time in many locations in our area that we have seen accumulating snow. The strong winds and falling temperatures will only make conditions worse for motorists.
If you plan on traveling anywhere across the Midwest late tonight through Thursday night, especially across northeast Missouri, eastern Iowa or northwest Illinois into southern Wisconsin, check the latest forecasts on this winter storm. As the weather service has already seen, any further shift in the track of the surface low will make a significant difference as to where the heavy snow occurs.
___
See graphical depiction and other details:
http://www.crh.noaa.gov/ilx/
[Text from National Weather Service, Lincoln office]