Today's highlight in history:
On Dec. 20, 1812, German authors Jacob and Wilhelm Grimm published the first volume of the first edition of their collection of folk stories, titled "Children's and Household Tales."
On this date:
In 1790, the first successful cotton mill in the United States began operating at Pawtucket, R.I.
In 1803, the Louisiana Purchase was completed as ownership of the territory was formally transferred from France to the United States.
In 1860, South Carolina became the first state to secede from the Union as all 169 delegates to a special convention in Charleston voted in favor of separation.
In 1864, Confederate forces evacuated Savannah, Ga., as Union Gen. William T. Sherman continued his "March to the Sea."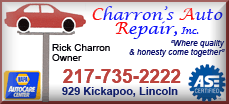 In 1912, the play "Peg O' My Heart," a "comedy of youth" by John Hartley Manners starring his wife, actress Laurette Taylor, opened on Broadway.
In 1945, the Office of Price Administration announced the end of tire rationing, effective Jan. 1, 1946.
In 1963, the Berlin Wall was opened for the first time to West Berliners, who were allowed one-day visits to relatives in the Eastern sector for the holidays.
In 1972, the Neil Simon play "The Sunshine Boys" opened on Broadway.
In 1978, former White House chief of staff H.R. Haldeman was released from prison after serving 18 months for his role in the Watergate cover-up.
In 1987, more than 4,300 people were killed when the Dona Paz, a Philippine passenger ship, collided with the tanker Vector off Mindoro island.
In 1989, the United States launched Operation Just Cause, sending troops into Panama to topple the government of Gen. Manuel Noriega.
In 1999, the Vermont Supreme Court ruled that homosexual couples were entitled to the same benefits and protections as wedded couples of the opposite sex.
Ten years ago: Trent Lott resigned as Senate Republican leader two weeks after igniting a political firestorm with racially charged remarks. The nation's ten biggest brokerages agreed to pay $1.44 billion and fundamentally change the way they did business to settle allegations they'd misled investors by hyping certain companies' stocks. Ted Williams' eldest daughter, Bobby-Jo Williams Ferrell, dropped her objections to her siblings' decision to have the Hall of Famer's body frozen at a cryonics lab in Arizona.