Back row, from left: NRG team leader Adrian Lee, Clayton Skelton, Jake Kirgan, James Rolewicz and Ethan Corbin. Front: Mitch Rolewicz, Grace Skelton and Murphy Roate.

Local 4-H robotics team competes at regional

Send a link to a friend

[December 20, 2012] The Logan-Menard-Sangamon County 4-H robotics team, NRG 12211, received two awards Saturday at the FIRST Lego League regional tournament in Decatur. They competed with 11 other teams in this year's "Senior Solutions" robotics challenge. Each team presented a unique way of solving a problem or dilemma that might be an issue for the elderly.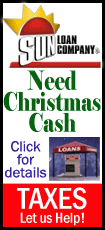 Team NRG performed a game show about their solution, completed a core values group challenge, and communicated their robot design and engineering knowledge in a separate judging session. In addition, the team built and programmed Lego Mindstorms robots to perform a series of missions during 2 1/2-minute competition matches.

The NRG competition team included Logan County 4-H members Clayton and Grace Skelton, James and Mitch Rolewicz, Murphy Roate, Jake Kirgan, Austin Killion, and Menard County youth Ethan Corbin. The team was led by Adrian Lee.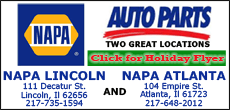 They were awarded the Best Robot Design Award in their regional tournament division. They were selected by the other competition teams to receive the Best Pit Award as well.
Team sponsorship and support was provided by John Deere Corp., Verallia Saint-Gobain Containers, GMP Local 71, GMP Local 117, Central Illinois Technology and Education Research Institute, and University of Illinois Extension. They were also mentored by Chad Yagow from John Deere.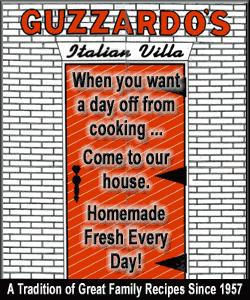 Logan-Menard-Sangamon County 4-H thanks the sponsors and congratulates the NRG team on their achievement.
For more information on the 4-H youth development program in the Logan-Menard-Sangamon Unit, as well as how to involve your children in Logan County 4-H, contact Patty Huffer or Amy Hyde in the Lincoln office at 217-732-8289.
[Text from file received from Patty Huffer, Logan County 4-H]