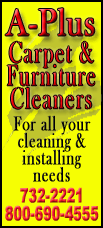 Today's highlight in history:
On Dec. 21, 1937, Walt Disney's first feature-length animated cartoon, "Snow White and the Seven Dwarfs," had its world premiere in Los Angeles.
On this date:
In 1620, Pilgrims aboard the Mayflower went ashore for the first time at present-day Plymouth, Mass.
In 1861, President Abraham Lincoln signed a congressional act authorizing the Navy Medal of Honor.
In 1879, the Henrik Ibsen play "A Doll's House" premiered at the Royal Theater in Copenhagen.
In 1910, 344 coal miners were killed in Britain's Pretoria Pit Disaster.
In 1942, the U.S. Supreme Court, in Williams v. North Carolina, ruled 6-2 that all states had to recognize divorces granted in Nevada.
In 1945, Gen. George S. Patton died in Heidelberg, Germany, of injuries from a car accident.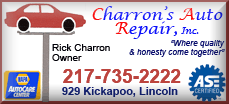 In 1948, the state of Eire, or Ireland, passed an act declaring itself a republic.
In 1958, Charles de Gaulle was elected to a seven-year term as the first president of the Fifth Republic of France.
In 1971, the U.N. Security Council chose Kurt Waldheim to succeed U Thant as Secretary-General.
In 1976, the Liberian-registered tanker Argo Merchant broke apart near Nantucket Island, off Massachusetts, almost a week after running aground, spilling 7.5 million gallons of oil into the North Atlantic.
In 1988, 270 people were killed when a terrorist bomb exploded aboard a Pam Am Boeing 747 over Lockerbie, Scotland.
In 1991, eleven of the 12 former Soviet republics proclaimed the birth of the Commonwealth of Independent States and the death of the Union of Soviet Socialist Republics.
Ten years ago: A military helicopter crash in Afghanistan killed seven German peacekeepers who were on board and two children on the ground; a U.S. soldier was killed in combat. President George W. Bush received a smallpox vaccination, fulfilling a promise he'd made when he ordered inoculations for about a-half million U.S. troops.