Other than playing the game outdoors, Lincoln coach Neil Alexander made it sound as if his team must do whatever it takes to keep the Titans' duo of marksmen from heating up.

"Peyton Allen and Miles McAdams," said Alexander when asked what made Chatham-Glenwood (9-1, 1-1 in conference play) such a challenging opponent. "I think Miles is as good of a shooter as we have in our league. His production, as far as points per shot, is pretty good. He's going to get his 15 or 16 or maybe even 20 points on about 10 shots.

"Then Peyton Allen, he causes problems because he requires so much attention. He's going to take a lot of shots, but we can't give them have any second opportunities. We have to control the boards. If we do well on the boards, and keep both of them in check, I think we've got a chance to win."
Allen, a junior, is a highly regarded college prospect. According to Scout.com, Allen has scholarship offers from Oklahoma State, Bradley and Iowa, along with recruiting interest from numerous other schools. Allen leads the Central Eight Conference in scoring, with an average of 21.5 points per game.
McAdams, like Southeast's Herman Senor, is the quarterback of his school's football team and one of the premier dual-sport athletes in the Central State Eight Conference. McAdams averages 14.1 points per game.
Lincoln will also be looking to snap a three-game losing streak to Chatham-Glenwood. The Titans beat the Railers in all three of the games between the two teams last season.
Just like last week
The Railers enter the game coming off the high of what many would call their best performance of the season.
Lincoln came back from a 10-0 deficit on the road to defeat Springfield Southeast 52-50.
In a physical game, the Railers didn't back down or lose their poise, which Alexander said was a major factor in the victory.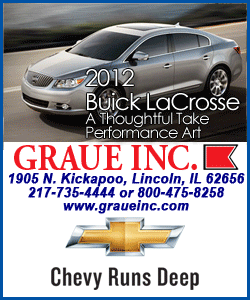 "Well, I think we know how to come to play now," said Alexander. "I thought it was a very good game because we kept our composure. We could have thrown in the towel after the first few minutes of the game, being down 10-0. But we kept chipping away.
"They didn't let (Southeast) intimidate them. I think that was part of Southeast's game plan, to come out and be aggressive with us and see if we could handle it. Our kids withstood that challenge."
Max-imum effort
Another difference in Friday's win was the play of Lincoln junior Max Cook. Cook scored 17 points, along with contributing seven rebounds and six assists.
An excellent passer who plays the point guard position in Lincoln's offense, Cook aggressively looked for his own shot, and the results were positive against the Spartans.
Although pleased with Cook's scoring, Alexander also pointed out that it's the balanced attack of the Railer offense that makes Lincoln so dangerous.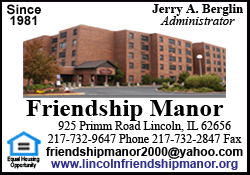 "He's got to score for us," said Alexander. "But if you look at our stats right now, all of our starters are between about nine and 10.5 points per game.
"We're hard to defend, because it's not just one guy. All of them are really capable of putting together a big night, but for the most part, our kids are going to score about 10 points each."
[By JUSTIN TIERNEY]
Railer-related information: www.railerbasketball.com