Mayor Keith Snyder asked for there to be a dual motion. He specifically asked Tom O'Donohue, the remaining alderman for Ward 4, to make the motion to pass a resolution in memory of Busby. He also asked Marty Neitzel, who is now the longest-seated member of the council, to make the motion to adjourn.

Before the reading and passing of the resolution in memoriam, Snyder opened the floor to anyone who would like to offer some last words regarding Busby.

The first to speak was Melody Anderson. She had worked closely with Busby for several years as the two co-chaired the finance committee together through some of the toughest times the city of Lincoln has seen. Anderson told the council there were many things she would like to say about Buzz, but with a voice filled with emotion, she said she wouldn't be able to.

David Armbrust spoke next, saying that Busby had been a mentor to every person in the chamber. "He offered guidance for any question and was glad to do it," Armbrust said, then later commented: "We won't go through a meeting without thinking, 'I wish Buzz were here to give us a clue or at least his feelings.'"
Marty Neitzel said she felt the reason Lincoln has been able to stay in the black was because of "Senator Busby." "He taught us we only spend what we have, we don't spend a nickel more, and to keep ourselves focused on that. I think his memory will live for years on that alone."
Kathy Horn commented by saying that every time she sees the red ink pen in her desk or a Tootsie Roll, she will remember Buzz.
Chuck Conzo also commented on Busby, saying that he remembered well the first city budget he had to do as the treasurer. He said Busby was also doing the budget on his own at the same time. When the two were compared and found to be very similar, it had helped Conzo to feel confident in what he was doing.
"He taught us to be careful with money," Conzo continued. "Someone just this week reminded me that he would say, 'Once it is gone, it is gone.'"
Tom O'Donohue said that before he became an alderman, he was host to a local television show. He noted that on that show, "one of my favorite pastimes was to pick on the city council and what it was doing." He continued: "When I joined the council, one of the most amazing things that surprised me at first, but not after I got to know him, was how aggressive the Senator was."
David Wilmert said he hadn't known Busby as long as the others. He confessed that he was prone to occasional outbursts in the chamber. He said he always would look at Busby, and "he would just be looking at me with a knowing smile on his face, like I'd been caught with my hand in the cookie jar. I would say our communication there was nonverbal."
Snyder recalled the last time he had visited Busby in his home. He said the Senator was kind of down about running for alderman in 2013. Snyder said he questioned him about it, and Buzz told him he was sad because he wouldn't be able to serve on the finance committee.
Snyder explained that in the city there is a rule that two aldermen from the same ward cannot serve on the same committee. Busby had told Snyder that he and Anderson would both be in Ward 1, and he would not "pull rank against Mel."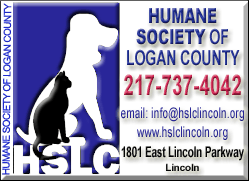 Snyder said he reassured Busby that there might be something done to change that. Considering that the city is going to go from five wards to four after the next election, there might need to be changes in some of those rules in order to cover the committees. Snyder said that made Busby happier.
Tracy Jackson also remembered Busby; recalling that when he took over as superintendent of streets and alleys, Busby paid him a visit. He wanted to make sure Jackson knew how to manage his budget, but the first order of business was a scolding for having no coffeepot and coffee on hand. Jackson said from then on, any time he saw Buzz coming, he hurried to get some coffee made for the Senator.
Chief of Police Ken Greenslate was the last to speak up. He said that when he was vying for the position, Busby "didn't think I was a real good bet." Greenslate continued: "I was glad I had a chance to show him that I was deserving of him giving me a chance."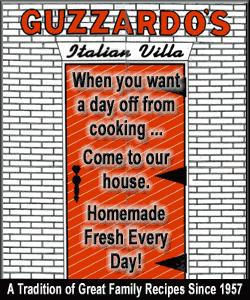 Greenslate said he has been with the city 22 years, and in that time Busby's name was synonymous with the council. He also noted that on the union side of the fence, the union knew who was watching out for the city's money.
When the round around the room was finished, Mayor Keith Snyder read aloud the resolution that would be voted on and passed. Once the resolution was passed unanimously, the dual motions mentioned early on also adjourned the meeting for the night.
Below is the text of the resolution passed in honor and memory of the Senator:
(Copy}
RESOLUTION 2012-266
WHEREAS, the Mayor and City Council of the City of Lincoln wish to express our respect and sympathy upon the passing of our dear friend and colleague, Alderman Orville V. Busby, on December 8, 2012; and
WHEREAS, "Buzz," as he was known to us lucky enough to be his friends, was born on June 21, 1937, grew up in the suburbs of Minneapolis, attended the University of Minnesota, worked for several years for Kinney Shoe Store, and retired after working 34 years for National Manufacturing; and
WHEREAS, he was actively involved in the Lincoln Elks Lodge #914 and was a member of the Logan County Shrine Club and the Compass Masonic Lodge #265 and Zurah Shrine Club in Robbinsdale, MN; and
WHEREAS, Buzz was first elected to the Lincoln City Council in 1973 at the age of 36, served several terms, and rejoined the Council in 2003 where he served until his death;
WHEREAS, Buzz chaired nearly every committee of the City Council, he served with distinction in the finance area, was the widely acknowledged and deeply respected budget expert on the Council, earned the honorary and beloved distinction of "Senator" for his length of service and his wise and learned counsel in a host of areas, enjoyed his Tootsie Rolls more than he enjoyed most lengthy Council discussions, and for the last four years adjourned every single meeting of the Council he could attend; and
WHEREAS, Buzz served the citizens of Lincoln in any role he assumed with dedication, integrity, enthusiasm, selflessness, excellence, and an appropriate sense of humor; and
WHEREAS, his untimely death deprived his Ward and this City of an outstanding Alderman and leader.
NOW THEREFORE, BE IT RESOLVED by the Mayor and the City Council that the City of Lincoln sincerely regrets the passing of Alderman Busby and extends its sympathy and deepest condolence to his surviving wife, Judy, his daughters, Chris, Cince, and Cass, his grandchildren, his mother, Isabelle, and his brothers and sisters; and be it further
RESOLVED, that we thank his family for their support of Buzz's service and for the countless hours selflessly devoted on the behalf of this community; and be it further
RESOLVED, that as a just and lasting tribute to the memory of Alderman Orville "Buzz" Busby and as a reminder of the high esteem in which he will always be held by all those who knew and served with him, this resolution be made a part of the permanent records of the City of Lincoln and copies be furnished to his family.
Adopted by unanimous vote on this 17th day of December 2012.
[By NILA SMITH]
Past related articles