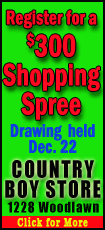 "I am grateful to Justice Rita Garman and the other members of the Illinois Supreme Court for their vote of confidence in assigning me to the 4th District Appellate Court. It is a humbling time for me. I am looking forward to working with the justices of the appellate court, all of whom I admire and respect," said Harris.

"I wish to thank the citizens of Logan County. It has truly been an honor to serve them these past years. I have done my best to preserve the trust they placed in me. My hope is that those that have appeared in our courtroom have come away with the sense that they have been treated fairly and with respect.

"As a circuit judge I have been blessed to have worked with some remarkable people, both the folks in our courthouse as well as my fellow judges in the 11th Circuit. I will miss working with them."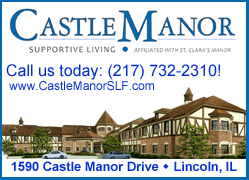 Harris' caseload, including the Beason murder cases, will be reassigned shortly to other judges in the 11th Judicial Circuit.
"I am confident that the judges in the 11th Circuit can absorb Judge Harris' caseload and that citizens and legal community of Logan County will not be disadvantaged in any way," said Chief Judge Elizabeth A. Robb.
"This is a bittersweet event for us -- while we are extremely pleased to have our colleague elevated to the Appellate Court, we will miss his presence in the trial court. I comment Justice Garman and the members of the Supreme Court in selecting Judge Harris. He is a thoughtful judge and a legal scholar, and we are very proud to have a judge assigned from our circuit," said Robb.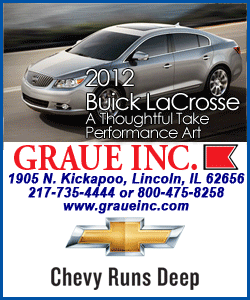 Harris was appointed an associate circuit judge in 2007 and was elected a resident circuit judge for Logan County in 2008.
He received his bachelor's degree from the University of Illinois in 1985 and his juris doctor from the University of Colorado in 1988.
Harris, a native of Lincoln, began his legal career as a Logan County assistant state's attorney in 1988. He was in private practice with the Lincoln law firm of Harris & Harris from 1988 to 1991 and with the Jerome Mirza and Associates firm in Bloomington from 1991 to 2007.
He has been a judicial performance evaluation facilitator since 1997, is a member of the Special Supreme Court Committee to Study Courtroom and Judicial Security, and served as a member of the faculty for the Illinois Judicial Education Conference.
[Text from file received from Chief Judge Elizabeth A. Robb, McLean County Circuit Court, 11th Judicial Circuit]