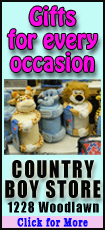 Today's highlight in history:
On Dec. 27, 1932, New York City's Radio City Music Hall opened to the public in midtown Manhattan. (Opening night, consisting of several hours of live acts, was considered a disaster, prompting the owners to shift to a format of showing a movie followed by a stage show.)
On this date:
In 1512, King Ferdinand II issued the original Laws of Burgos, which were intended to regulate the treatment of indigenous people on Hispaniola by Spanish settlers.
In 1822, scientist Louis Pasteur was born in Dole, France.
In 1831, naturalist Charles Darwin set out on a round-the-world voyage aboard the HMS Beagle.
In 1904, James Barrie's play "Peter Pan: The Boy Who Wouldn't Grow Up" opened at the Duke of York's Theater in London.
In 1927, the musical play "Show Boat," with music by Jerome Kern and libretto by Oscar Hammerstein II, opened at the Ziegfeld Theater in New York.
In 1945, 28 nations signed an agreement creating the World Bank.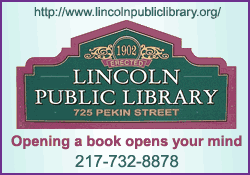 In 1947, the original version of the puppet character Howdy Doody made its TV debut on NBC's "Puppet Playhouse."
In 1949, Queen Juliana of the Netherlands signed an act recognizing Indonesia's sovereignty after more than three centuries of Dutch rule.
In 1968, Apollo 8 and its three astronauts made a safe, nighttime splashdown in the Pacific.
In 1970, the musical play "Hello, Dolly!" closed on Broadway after a run of 2,844 performances.
In 1979, Soviet forces seized control of Afghanistan. President Hafizullah Amin (hah-FEE'-zoo-lah ah-MEEN'), who was overthrown and executed, was replaced by Babrak Karmal.
In 1985, Palestinian guerrillas opened fire inside the Rome and Vienna airports; 19 victims were killed, plus four attackers who were slain by police and security personnel. American naturalist Dian Fossey, 53, who had studied gorillas in the wild in Rwanda, was found hacked to death.
Ten years ago: A defiant North Korea ordered U.N. nuclear inspectors to leave the country and said it would restart a laboratory capable of producing plutonium for nuclear weapons. But the U.N. nuclear watchdog said its inspectors were "staying put" for the time being. A suicide truck-bomb attack destroyed the headquarters of Chechnya's Moscow-backed government, killing 72 people. Clonaid, a company founded by a religious sect that believes in space aliens, announced it had produced the world's first cloned baby, a claim subsequently dismissed by scientists for lack of proof. Oscar-winning director George Roy Hill died in New York at age 81.