State health dept. adds new feature to pioneering Text2Survive mobile service
Pilot program adds medical appointment reminder to HIV testing locator service
Send a link to a friend
[December 27, 2012] CHICAGO -- The Illinois Department of Public Health's Center for Minority Health Services has added a feature to its pioneering Text2Survive mobile service that will allow health providers to send patients medical appointment reminders for clinic visits via text message to their mobile phones.
IDPH's Center for Minority Health Services launched Text2Survive in 2009 as an HIV testing center locator, becoming one of the first states in the nation to provide information about HIV testing via text message. Mobile phone users can text IL plus ZIP code to 36363 to receive their closest free, confidential and anonymous HIV testing centers (a sample text would read IL 60601). Text2Survive later added features for HIV/AIDS education outreach events, medication reminder alerts and daily health updates by texting EVENT, MED or ALERT, respectively, to 36363.

The new medical appointment reminder feature is currently being piloted through the end of March at three facilities statewide -- Lake County Health Department, Open Doors Clinic in Chicago and East Side Health Department in East St. Louis -- with plans to expand to other facilities in 2013. This feature allows clinic staff to access their own individual password-protected Web portals to enroll interested patients to receive appointment reminders via text message in the program. After an appointment has been created, patients will automatically receive appointment reminders via text message at pre-defined intervals leading up to their appointments.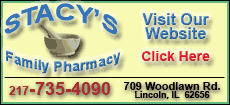 "This expanded feature of our innovative Text2Survive service will meet Illinois residents at their point of need in a medium that is already extremely accessible to them," said Dr. LaMar Hasbrouck, IDPH director. "Anyone who can text from their mobile phone can use Text2Survive as a 'one-stop shop' to find HIV testing locations, health education events, customized medication reminders, general health information updates and now, through their health care providers, medical appointment reminders."
Illinois ranks seventh nationwide in the diagnosis of HIV infections and is fifth nationwide in the estimated number of AIDS cases. Adolescents and young adults ages 13-29 have the highest rate of HIV infection in Illinois, at 37 percent. Additionally, African-Americans in Illinois are also disproportionately affected by HIV/AIDS, representing about 14 percent of the population but half of all new HIV infections.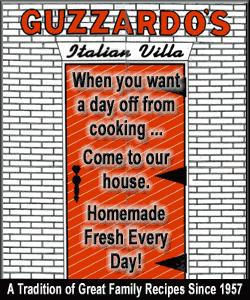 "Cellphones are everywhere and everyone is texting. Many people are also using their cellphones as their primary point of contact and getting rid of their landlines," said Center for Minority Health Services Director Doris Turner. "Because people usually carry their cellphones with them, it is also less likely that they will miss appointments or that the appointment notification will fall into the wrong hands."
Text2Survive services
Medical appointment reminders: accessible via health care facilities.

HIV testing locations: text IL plus ZIP code to 36363 (for Spanish, text CENTRO to 36363).

Health events: text EVENT to 36363.

Medication reminders: text MED to 36363.

Health updates: text ALERT to 36363.
HIV testing locations and other information can be also be obtained by calling the IDPH HIV/AIDS and STD hotline at 1-800-AID-AIDS (1-800-243-2437).
[Text from Illinois Department of Public Health file received from the Illinois Office of Communication and Information]