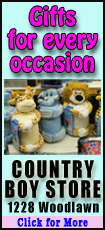 Also, scholars working for the state of Illinois unearthed documents that shed new light on state history, and the Illinois Historic Preservation Agency gained a new director.

Sadly, two historic sites were damaged in 2012; and preservationists warned of more one-of-a-kind buildings in danger of being lost forever.

Here's a look back at 2012 and Illinois history:

Silver screen

"Lincoln" was a hit with audiences and critics. Thanks to Daniel Day-Lewis' performance, it showed a very human Lincoln balancing his ideals against the nitty-gritty of Washington politics as he attempted to pass an amendment ending slavery. It may be a cliché, but this is one movie that really did bring history to life.

The 16th president also appeared in a decidedly nonhistoric movie: "Abraham Lincoln: Vampire Hunter." This version of Lincoln battled slave-devouring vampires with his silver-bladed axe.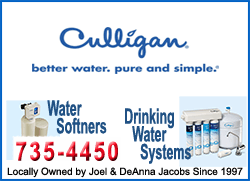 New technology
Want a detailed look at the blood-stained gloves Lincoln carried on the night of his assassination? How about a 360-degree examination of his famous stovepipe hat? You can get both, and more, at www.UnderHisHat.org.
The Abraham Lincoln Presidential Library made it easier to look up historical and genealogical information, from newspapers to obituaries to military records. Just go to www.PresidentLincoln.org, click on "Library" and start looking around.
The presidential library's Papers of Abraham Lincoln project also got a grant to begin using computers to analyze anonymous political comments in Illinois newspapers to determine which ones were written by Lincoln.
History damaged
Kincaid Mounds, an official National Historic Landmark, was damaged by someone driving on the historic site and digging for artifacts or human remains. The mounds in deep southern Illinois mark a major political center for Native Americans during the Mississippian period (roughly A.D. 1000-1400).
Fire destroyed a historic picnic pavilion at the Fort Kaskaskia State Historic Site. The pavilion stood atop a bluff with an amazing view of the Mississippi River, and people from the area have fond memories of picnics, reunions and weddings at the pavilion, which was built in 1942. Two local nonprofit organizations quickly launched efforts to raise money for a replacement.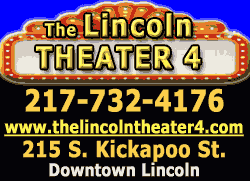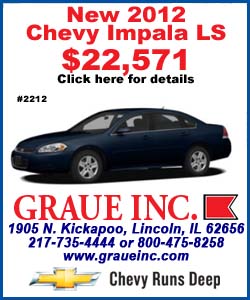 Documents discovered
The Papers of Abraham Lincoln project located several fascinating documents in its quest to record everything ever written by or to the 16th president. The discoveries include the earliest account of Lincoln's death by the doctor who treated him, Lincoln's pay and travel records from his two years serving in Congress, and a previously unknown, signed copy of his second annual message to Congress.
Mary Lincoln
The 16th president's wife had a big year in 2012. The Abraham Lincoln Presidential Library and Museum sponsored two mock trials on the question of whether her son Robert was right to have her committed in 1875. Juries in Chicago and Springfield found that Mary Lincoln, though troubled, was not insane.
The museum also held two events looking at the fashions Mary Lincoln wore through the years as she changed from young wife to first lady to grieving widow.
It also came to light that a painting of Mary Lincoln in the Illinois governor's mansion was not a painting of her at all. A portrait of an unknown woman had been doctored to resemble Mary Lincoln, complete with a locket showing her husband, to defraud the president's descendants.
History endangered
Landmarks Illinois released its annual list of endangered historic sites, including Chicago's former Prentice Women's Hospital, the Freeport City Hall and neighborhood schools across the state. Gov. Pat Quinn later signed a new law making it clear that school districts could renovate old buildings instead of replacing them.
New leaders
Amy Martin was named director of the Illinois Historic Preservation Agency in May. Formerly state coordinator of the Illinois Main Street Program, Martin has set out to encourage tourism at historic sites as a way of helping the state economy.
One of the most popular sites for history buffs is the Abraham Lincoln Presidential Library and Museum, which has welcomed more than 3 million visitors since opening seven years ago. David Blanchette, head of communications for the Historic Preservation Agency, was promoted to deputy director of the library and museum in May.
[Text from file received from the Illinois Historic Preservation Agency]