U.S. benchmark crude fell 11 cents to finish at $90.87 barrel in New York.
Senate Majority Leader Harry Reid said the nation appears headed for automatic tax hikes and spending cuts on Jan. 1 because of a lack of progress in budget negotiations between President Barack Obama and Congress. With time running out to avoid a "fiscal cliff," traders fear that the U.S. could slip into another recession, which would cut demand for energy.
The budget negotiations have begun to drag on consumer confidence, and that too can affect energy prices.
The consumer confidence index fell this month to 65.1, down from 71.5 in November, according to the Conference Board on Thursday. It was the second straight monthly decline and the lowest level since August.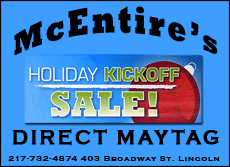 Thursday's decline in oil followed a big gain the day before, when reports of higher U.S. home prices and hopes of a budget deal fueled optimism in the market.
Gasoline prices at the pump are higher. The national average for gasoline reached $3.261 a gallon, up 1.4 cents from the day before. Gasoline is now 3 cents above a year ago
Investors will be monitoring fresh information on U.S. stockpiles of crude and refined products over the next day. The Energy Department's Energy Information Administration is expected to report that crude oil supplies shrank by 2 million barrels in the week ended Dec. 21, according to a survey of analysts by Platts, the energy information arm of McGraw-Hill Cos.