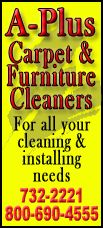 And pick your silhouette: There are both short sexy minis and long flowing maxis to be had. Check off dressed-up shorts, jumpsuits and slinky mermaid gowns.
It was largely the same story for fall 2012 -- and spring before that. 2011, too.
"The problem with trends is that we are trended out. ... We are so exhausted by overload that we just don't have a way to process anything new," says trend analyst Marian Salzman, CEO of ad agency Havas PR North America.
Remember the days when a new fashion season meant a new must-have and a corresponding closet purge? Out with boy-cut jeans, in with skinnies. Out with skinnies, in with bell-bottoms.
Years ago, there was often a single muse who dominated the season. If she were a bohemian free spirit in the spring, she might be a tough biker chick in the fall. It seemed as if every designer was courting her at the same time.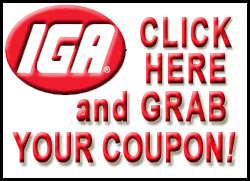 Now the models on one catwalk seem like they were dressed personally by the designer from his or her singular point of view. Looks aren't stagnant, and you can see tastes evolving -- right now there certainly is movement toward sophisticated, grown-up clothes in rich jewel tones and sultry touches -- but there isn't a feeling that it's being done frenetically.
One style might be more "in" than another, but nothing is quite "out."
"When I started in this industry over 20 years ago, we'd be on the plane after the shows and talking about the trends of next season," says Elle creative director Joe Zee. "We really lived in the bubble. You could say, 'It's all about the miniskirt,' and immediately you'd hear, 'Oh, well, there's nothing for me.' Now, I can say it's all about the '60s and miniskirts again, but there are still a lot of palazzo pants, and jeans, and everything else, so you'll find something."
Do a search for high-waisted bellbottoms on any given day, and you'll find a million pairs out there -- and that's a season when they weren't deemed "trendy," says Zee, who also is curator for the online shopping destination Vente-Privee.
Of course, the Internet has played a huge role in this. Shoppers see new styles more or less at the same time as the retailers and editors sitting in the front row, so fashion has become more democratized. There's still a role for insiders, but it's more as style interpreters instead of final arbiters.
Stores have a much bigger selling space with their websites, so they don't have to choose between the wide-leg pants or the skinny ones. And consumers don't have to wait for the big deliveries a few times a year. There's always a rolling supply of new items -- and things headed for clearance racks.