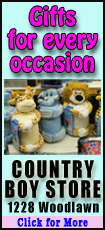 Douglas Benedetti says he met the man but doesn't know his name or phone number.
Benedetti says the man was searching for the ring on the shoulder of Interstate 80 near Kingvale in the Sierra earlier this month. He told Benedetti he'd lost the ring while putting chains on his vehicle.
Benedetti, who installs chains for people on the highway, decided to return to the area hours after the man left. After a little less than an hour of searching, he came across the ring in the snow next to a semi-truck.
Benedetti wants to return the ring. But all he has to go on is its inscription: "Lisa, 5th June, 2010."