Doctors advised Jones to stop playing after he underwent a procedure Dec. 18 to locate and correct an atrial flutter. He faces more procedures to treat the heart condition that caused him to faint before a game three weeks ago.
He said he wanted to let their words soak in a few days before he made his announcement this week.
"My life is more important," he said Thursday as teammates practiced behind him at the Vinardi Athletic Center. "The game has gotten me this far. I'm the same person with or without it. But right now, and maybe forever, I'm just stepping away from the game."
Coach Greg McDermott said he sensed after he visited with Jones two weeks ago that it was doubtful Jones would return.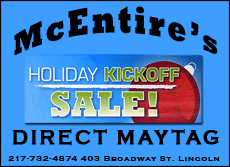 Jones had an initial health scare in 2007, when he needed an infected heart valve replaced. Doctors said the first procedure revealed additional concerns with Jones' heart. Jones said he'll undergo a second procedure in January to diagnose the other problems, and more treatment probably will follow.
He said it would have been impossible for him to play again this season.
The fifth-year senior is scheduled to graduate in May with a degree in public relations.
Jones' situation has prompted an outpouring of support from the community. Though he started only 14 of his 108 career games, he's one of the Bluejays' most popular players.
He's an Omaha native who led Central High School, a few blocks from the Creighton campus, to three consecutive state championships.
"I've got aspirations to do other things," Jones said. "I'm going to try to put my degree to use. I was going to do all these other things regardless, whenever my athletic career was going to end. Now it's time to start pursuing them early."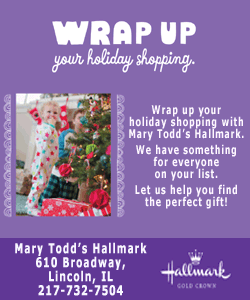 Jones said walking has been his most strenuous activity since he passed out during warm-ups before the Dec. 6 game at Nebraska. He admitted to still picking up a basketball and dribbling it when he's hanging out at his family's home a few blocks from campus.
"I want to tell everybody I'm fine -- I'm normal -- I'm just not able to do high-intense things to put my heart rate at an unsafe rate that can put me down, make me pass out again or potentially cause death," he said. "That's what the procedure is about, changing the complications of my heart to make me live a healthy life with a healthy heart."
Jones played in eight games this season and usually was the first guard to come off the bench for the 16th-ranked Bluejays. He scored 18 points in a win over UAB. For his career he averaged 5.0 points and 15 minutes a game.
"Obviously, it's a sad deal for him," senior guard Grant Gibbs said. "As much time as he's put into this game... If there is anybody who can handle this, it's definitely Josh and his personality. He's been tremendous, bouncing back and kind of looking toward the next phase of his life. He's one of those guys who can find good in anything. He's going to find a way to get through it."
Jones plans to be on Creighton's bench at home games, and he said he'll hang around with teammates when he can.
"I'm still a great-spirited person," Jones said. "I'm still smiling. I won't stop smiling, as much as it hurts."
[Associated Press; By ERIC OLSON]
Copyright 2012 The Associated Press. All rights reserved. This material may not be published, broadcast, rewritten or redistributed.