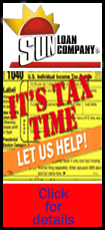 Their work includes a sweeping history of the American economy, an examination of Southern society before and after the Civil War, and an in-depth look at 1862, a fateful year for the nation.

The events are free, but reservations must be made by calling 217-558-8934.

First up is Bruce Levine, a history professor at the University of Illinois at Urbana-Champaign and author of "The Fall of the House of Dixie: The Civil War and the Social Revolution that Transformed the South." Levine visits on Jan. 9. Like the other two authors, he'll sign books at 6:30 p.m. and speak in the presidential museum's Union Theater at 7.

"The Fall of the House of Dixie" uses diaries, letters, government documents and more to paint a picture of Southern culture just before the Civil War and then track that culture's collapse as the war raged on and slaves won their freedom.

Publisher's Weekly calls the book "a deep, rich, and complex analysis."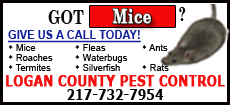 Levine has taught at the University of Illinois since 2006. His previous book, "Confederate Emancipation," was named one of the best books of the year by Washington Post Book World in 2006.
On Jan. 16, Michael Lind will be at the presidential museum to discuss "Land of Promise: An Economic History of the United States." The book examines two competing philosophies through the years: a small-government approach that defers to the private sector versus an active government aggressively trying to stimulate the economy. Lind concludes that the activist approach has driven much of the United States' economic success.
The New York Times says Lind's "book is rich with details, more than a few of them surprising."
Lind is a co-founder of the New America Foundation and the author of multiple books, including "What Lincoln Believed" and "Made in Texas: George W. Bush and the Southern Takeover of American Politics."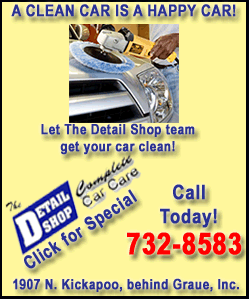 The next day, Jan. 17, David Von Drehle visits the presidential museum to discuss "Rise to Greatness: Abraham Lincoln and America's Most Perilous Year." Von Drehle examines the importance of 1862, when Civil War violence reached new heights, Lincoln lost a son and searched for a competent general, and Congress looked to the future by authorizing a transcontinental railroad and land-grant universities.
"These pages crackle with life and energy," Pulitzer Prize-winning historian James McPherson wrote in the New York Review of Books.
A journalist, Von Drehle has worked for the Washington Post, Time magazine and other publications. His previous book, "Triangle: The Fire that Changed America," was a New York Times best-seller.
The museum store and galleries will be open during the authors' visits.
Each author will also take part in "Teacher Talks" for educators at 5:30 in the classroom of the presidential library. Teachers who want to participate should call 217-558-8953.
[Text from Abraham Lincoln Presidential Library and Museum file received from the Illinois Historic Preservation Agency]