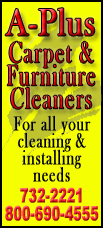 Overwhelmed, gun store manager Ryan Horsley had to do what no employee would ever think of doing just days before Christmas: He disconnected the phone lines for three whole days.
"We had to shut everything off," says Horsley, whose family has owned Red's Trading Post, the state's oldest gun shop, since 1936. "We were swamped in the store and online."
The phones at gun shops across the country are ringing off the hook. Demand for firearms, ammunition and bulletproof gear has surged since the Dec. 14 massacre in Newtown, Conn., that took the lives of 20 schoolchildren and six teachers and administrators. The shooting sparked calls for tighter gun control measures, especially for military-style assault weapons like the ones used in Newtown and in the Aurora, Colo., movie theater shooting earlier this year. The prospect of a possible weapons ban has sent gun enthusiasts into a panic and sparked a frenzy of buying at stores and gun dealers nationwide.
Assault rifles are sold out across the country. Rounds of .223 bullets, like those used in the AR-15 type Bushmaster rifle used in Newtown, are scarce. Stores are struggling to restock their shelves. Gun and ammunition makers are telling retailers they will have to wait months to get more.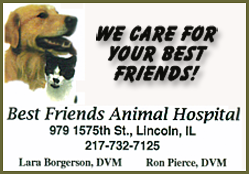 Store owners who have been in the business for years say they have never seen demand like this before.
When asked how much sales have increased in the past few weeks, Horsley just laughed.
"We haven't even had a chance to look at it," he says. Horsley spends his days calling manufacturers around the country trying to buy more items for the store. Mainly, they tell him he has to wait.
Franklin Armory, a firearm maker in Morgan Hill, Calif., is telling dealers that it will take six months to fulfill their orders. The company plans to hire more workers and buy more machines to catch up, says Franklin Armory's President Jay Jacobson.
The shortage is leaving many would-be gun owners empty handed.
William Kotis went to a gun show in Winston-Salem, N.C., last weekend hoping to buy a rifle for target shooting. Almost everything was sold out.
"Assault rifles were selling like crazy," says Kotis, who is president and CEO of Kotis Holdings, a real estate development company based in Greensboro. "People are stockpiling."
He left without buying anything.
Luke Orlando's parents were able to get him the 12-gauge shotgun he wanted for Christmas to bird hunt, but his uncle wasn't as lucky.
"At Christmas dinner, my uncle expressed outrage that after waiting six months to use his Christmas bonus to purchase an AR-15, they are sold out and back-ordered over a year," says Orlando, 18, a student at the University of Texas.
No organization publicly releases gun sales data. The only way to measure demand is by the number of background checks that are conducted when someone wants to buy a firearm. Those numbers are released by the Federal Reserve Bureau every month. Data for December is not out yet. But the Federal Bureau of Investigation says that it did 16.8 million firearm background checks as of the end of November, up more than 2 percent from a year ago.