George Papaconstantinou, who was the main architect of debt-ridden Greece's first austerity program, was expelled from his Socialist party after the allegations came to light Friday. The party said he had "handled the list in the worst possible way."
Prosecutors had cross-checked the list originally handed over to the Finance Ministry by French authorities in 2010 -- while Papaconstantinou was minister -- with another copy supplied by France last week.
The prosecutors said three people related to a former minister were not on the first list. Although they did not identify the ex-minister, his party swiftly did.
"It is regrettable that according to the judicial investigation, there are clear indications that the list was tampered with, with respect to family members of the former finance minister George Papaconstantinou," the Socialist PASOK party said in a statement.
"Obviously, Mr. Papaconstantinou no longer belongs to PASOK," it said, adding that "there is an obvious and huge issue of responsibility of Mr. George Papaconstantinou."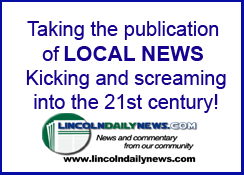 The list of about 2,000 Greek individuals and companies was provided by French authorities and is based on data concerning 24,000 HSBC customers in Switzerland that the bank reported stolen. Although Greece's Socialist government at the time received the list in 2010, no action was taken on the information until several weeks ago -- drawing heavy criticism amid the country's deepening financial crisis.
PASOK is now part of Greece's conservative-led three-party coalition government. Papaconstantinou, 51, was a prominent party member who served as finance minister from October 2009 to June 2011, and then as environment minister in the next government. He currently holds no government position and is not a member of parliament.