Some big banks have also cautioned that their earnings are up mainly because they've shed jobs, bad loans and weak businesses rather than because of an improved economy. They include JPMorgan Chase & Co., Bank of America Corp., Citigroup Inc. and Wells Fargo & Co. All managed to recover from the financial crisis in part because of federal aid.
Small and midsize banks have taken longer to rebound. They held risky commercial real estate loans used to develop malls, industrial sites and apartment buildings. Many such loans weren't repaid. But as the economy has strengthened, fewer such loans have soured, and many small and medium-size banks have recovered.
For example, at M&T Bank Corp., a regional institution based in Buffalo, N.Y., net income soared in the third quarter. M&T attributed its gain to reduced loan losses and higher mortgage revenue. The bank repaid the remaining $381 million of the $600 million in bailout aid it had received during the crisis.
Yet analysts say regional banks are still feeling squeezed from reduced borrowing by companies.
Many banks complain they've been hampered by new regulations, especially stricter requirements for the capital they must hold to protect against unexpected losses. Rules enacted after the crisis have compelled some banks to move more capital into reserves and reduce the amount available to lend.
Some of the biggest banks say their customers have held off on borrowing in part because of slower global growth and concern about the "fiscal cliff."
To avoid a collapse, some weak banks have sought mergers with larger institutions. In the July-September quarter, 49 banks were absorbed in mergers, up from 45 in the April-June quarter, FDIC data show.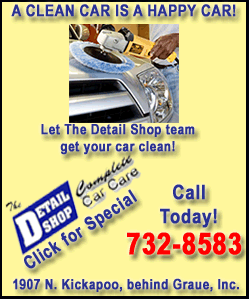 The torrent of failures after the crisis and the increased mergers have thinned the number of banks to 7,181 with about 2.1 million employees as of Sept. 30. That compares with 8,451 banks with 2.2 million employees in the second quarter of 2008.
"The pressure is on to consolidate the industry," says Siegel of Stonecastle Partners. He thinks more than 1,000 banks will be absorbed within five to seven years.
Consider BancTrust Financial Group Inc., based in Mobile, Ala., with around $1.3 billion in assets. Burdened with bad loans tied to Florida real estate, the bank couldn't repay $50 million in federal bailout aid it received during the meltdown, and it struggled to stay profitable. So it decided to put itself up for sale.
It's now being acquired by Trustmark Corp in Mississippi, which has about $9.9 billion in assets. The acquisition will help Trustmark expand in Florida and Alabama.
"Some of the smaller (banks) are just throwing up the flag," says Cornelius Hurley, a former counsel to the Federal Reserve Board who heads Boston University's Center for Finance, Law and Policy.
___
To see a list of Bank failures in 2012, view this interactive: http://hosted.ap.org/interactives/2012/banks/