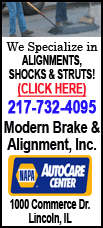 The American Society for the Prevention of Cruelty to Animals said Friday it was not admitting any wrongdoing in settling the lawsuit. The New York-based animal rights group was one of several involved in a lawsuit filed in 2000 against the circus' owner, Feld Entertainment Inc., claiming elephants were abused. Courts later found that the animal rights activists had paid a former Ringling barn helper involved in the lawsuit at least $190,000, making him "essentially a paid plaintiff" who lacked credibility.
Two courts agreed the former barn helper, Tom Rider, wasn't credible and didn't have a right to sue. As a result, they didn't address claims the circus violated the federal Endangered Species Act by allegedly chaining the elephants for long periods and allowing trainers to use sharp tools called bullhooks.
The Vienna, Va.-based Feld Entertainment Inc. sued the animal rights groups and Rider in 2007, accusing them of conspiring to harm the company's business and other illegal acts. The lawsuit claims the groups were working together with the goal of permanently banning Asian elephants from circuses.