Today's highlight in history:
On Dec. 28, 1912, San Francisco's Municipal Railway began operations with Mayor James Rolph Jr. at the controls of Streetcar No. 1 as 50,000 spectators looked on.
On this date:
In 1612, Italian astronomer Galileo Galilei observed the planet Neptune, but mistook it for a star. (Neptune wasn't officially discovered until 1846 by Johann Gottfried Galle.)
In 1832, John C. Calhoun became the first vice president of the United States to resign, stepping down because of differences with President Andrew Jackson.
In 1846, Iowa became the 29th state to be admitted to the Union.
In 1856, the 28th president of the United States, Thomas Woodrow Wilson, was born in Staunton (STAN'-tun), Va.
In 1897, the play "Cyrano de Bergerac," by Edmond Rostand, premiered in Paris.
In 1917, the New York Evening Mail published "A Neglected Anniversary," a facetious, as well as fictitious, essay by H.L. Mencken recounting the history of bathtubs in America.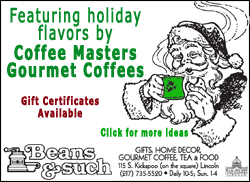 In 1937, composer Maurice Ravel died in Paris at age 62.
In 1945, Congress officially recognized the Pledge of Allegiance.
In 1961, the Tennessee Williams play "Night of the Iguana" opened on Broadway. Former first lady Edith Bolling Galt Wilson, the second wife of President Woodrow Wilson, died in Washington at age 89.
In 1972, Kim Il Sung, the premier of North Korea, was named the country's president under a new constitution.
In 1982, Nevell Johnson Jr., a black man, was mortally wounded by a police officer in a Miami video arcade, setting off three days of race-related disturbances that left another man dead.
In 1987, a mass killing came to light as the bodies of 14 relatives of Ronald Gene Simmons were found at his home near Dover, Ark., after Simmons shot and killed two other people in Russellville. (Simmons was executed in 1990.)
Ten years ago: The U.N. nuclear watchdog decided to pull its inspectors out of North Korea by New Year's Eve, a step demanded by the North. Mwai Kibaki (mwy kih-BAH'-kee) and his opposition alliance won a landslide victory in Kenyan elections, breaking the ruling party's 39-year grip on power.