Today's highlight in history:
On Dec. 29, 1972, Eastern Air Lines Flight 401, a Lockheed L-1011 Tristar, crashed into the Florida Everglades near Miami International Airport, killing 101 of the 176 people aboard. (Investigators determined that the crew was distracted by a burned-out indicator light, and failed to notice that the autopilot had become disengaged, sending the plane into a slow descent leading to the late-night crash.)
On this date:
In 1170, Thomas Becket, the Archbishop of Canterbury, was slain in Canterbury Cathedral by knights loyal to King Henry II.
In 1808, the 17th president of the United States, Andrew Johnson, was born in Raleigh, N.C.
In 1812, during the War of 1812, the American frigate USS Constitution engaged and severely damaged the British frigate HMS Java off Brazil.
In 1845, Texas was admitted as the 28th state.
In 1890, the Wounded Knee massacre took place in South Dakota as an estimated 300 Sioux Indians were killed by U.S. troops sent to disarm them.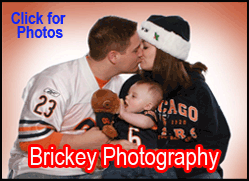 In 1916, Grigory Rasputin, the so-called "Mad Monk" who'd wielded great influence with Czar Nicholas II, was killed by a group of Russian noblemen in St. Petersburg.
In 1934, Japan formally renounced the Washington Naval Treaty of 1922.
In 1940, during World War II, Germany dropped incendiary bombs on London, setting off what came to be known as "The Second Great Fire of London."
In 1957, singers Steve Lawrence and Eydie Gorme were married in Las Vegas.
In 1975, a bomb exploded in the main terminal of New York's LaGuardia Airport, killing 11 people.
In 1986, former British Prime Minister Harold Macmillan died at his home south of London at age 92.
In 1992, David and Sharon Schoo of St. Charles, Ill., were arrested at O'Hare International Airport upon their return from a Mexican vacation for leaving their 4- and 9-year-old daughters at home, alone. (The Schoos pleaded guilty to child neglect and were sentenced to probation; the children were put up for adoption.)
Ten years ago: Secretary of State Colin Powell, making the rounds of the Sunday TV talk shows, said there was still time to find a diplomatic resolution to North Korea's development of nuclear weapons, and that the situation hadn't yet reached the crisis stage.