AMERICAN CONFERENCE
East
W L T Pct PF PA
New England 11 4 0 .733 529 331
Miami 7 8 0 .467 288 289
N.Y. Jets 6 9 0 .400 272 347
Buffalo 5 10 0 .333 316 426
South
W L T Pct PF PA
Houston 12 3 0 .800 400 303
Indianapolis 10 5 0 .667 329 371
Tennessee 5 10 0 .333 292 451
Jacksonville 2 13 0 .133 235 406
North
W L T Pct PF PA
Baltimore 10 5 0 .667 381 321
Cincinnati 9 6 0 .600 368 303
Pittsburgh 7 8 0 .467 312 304
Cleveland 5 10 0 .333 292 344
West
W L T Pct PF PA
Denver 12 3 0 .800 443 286
San Diego 6 9 0 .400 326 329
Oakland 4 11 0 .267 269 419
Kansas City 2 13 0 .133 208 387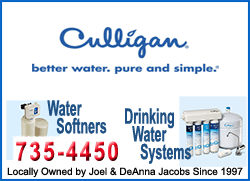 NATIONAL CONFERENCE
East
W L T Pct PF PA
Washington 9 6 0 .600 408 370
Dallas 8 7 0 .533 358 372
N.Y. Giants 8 7 0 .533 387 337
Philadelphia 4 11 0 .267 273 402
South
W L T Pct PF PA
Atlanta 13 2 0 .867 402 277
New Orleans 7 8 0 .467 423 410
Tampa Bay 6 9 0 .400 367 377
Carolina 6 9 0 .400 313 325
North
W L T Pct PF PA
Green Bay 11 4 0 .733 399 299
Minnesota 9 6 0 .600 342 314
Chicago 9 6 0 .600 349 253
Detroit 4 11 0 .267 348 411
West
W L T Pct PF PA
San Francisco 10 4 1 .700 370 260
Seattle 10 5 0 .667 392 232
St. Louis 7 7 1 .500 286 328
Arizona 5 10 0 .333 237 330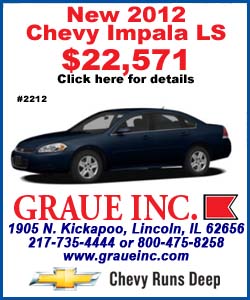 Saturday's game
Atlanta 31, Detroit 18
Sunday's games
Miami 24, Buffalo 10
Minnesota 23, Houston 6
San Diego 27, N.Y. Jets 17
New Orleans 34, Dallas 31, OT
Green Bay 55, Tennessee 7
Cincinnati 13, Pittsburgh 10
Carolina 17, Oakland 6
St. Louis 28, Tampa Bay 13
Indianapolis 20, Kansas City 13
New England 23, Jacksonville 16
Washington 27, Philadelphia 20
Denver 34, Cleveland 12
Baltimore 33, N.Y. Giants 14
Chicago 28, Arizona 13
Seattle 42, San Francisco 13
Sunday, Dec. 30
Chicago at Detroit, 1 p.m.
N.Y. Jets at Buffalo, 1 p.m.
Tampa Bay at Atlanta, 1 p.m.
Cleveland at Pittsburgh, 1 p.m.
Jacksonville at Tennessee, 1 p.m.
Houston at Indianapolis, 1 p.m.
Philadelphia at N.Y. Giants, 1 p.m.
Baltimore at Cincinnati, 1 p.m.
Carolina at New Orleans, 1 p.m.
St. Louis at Seattle, 4:25 p.m.
Oakland at San Diego, 4:25 p.m.
Miami at New England, 4:25 p.m.
Arizona at San Francisco, 4:25 p.m.
Kansas City at Denver, 4:25 p.m.
Green Bay at Minnesota, 4:25 p.m.
Dallas at Washington, 8:20 p.m.
Copyright 2012 The Associated Press. All rights reserved. This material may not be published, broadcast, rewritten or redistributed.