"We're a young team, but these kids have played basketball long enough," coach Neil Alexander said after seeing his team drop to 8-3. "You have got to finish the game out, and we did not do that today."

A jumper from Oakville's Ervin Sarajlic with 5.5 seconds tied the game at 47. After Will Podbelsek's lay-in with two minutes to go put the Railers up 42-35, it did not seem possible Oakville could climb back in, but climb they did.

In the early stages of the contest, the Railers lived solely on the 3. All of their first-half points came from behind the arc. That's not to say they did not attempt anything inside; it's just that those easy shots did not go down. The first quarter was a seesaw affair with 3s from Podbelsek, Tyler Horchem and Edward Bowlby. After the Tigers tied the game at 9, Lincoln closed out the quarter on shots from Horchem and Podbelsek to take a 15-9 lead into the second quarter. The one trouble spot for the Railers was early foul trouble from Gavin Block, who was on the bench at the 3:47 with his second foul.
Whatever was not working well for Oakville (5-1) in the first started in the second. The Tigers used an 11-0 run to race out to a 20-15 lead. Max Cook brought the Railers closer with his first 3, but was whistled for an intentional foul with 45 seconds left in the half after trying to chase down Oakville's Tristan Buckhalter on a layup. Fortunately, it only cost Lincoln one point as Buckhalter split the free throws and the Tigers were unable to capitalize on the ensuing possession.
Down 21-18 at the half, the Railers had to feel good as they had shot only 27 percent in the first half while Oakville was hitting on 50 percent of their shots, including 5 on 9 from 3-point range. Lincoln made one more first-half 3 but on seven more attempts.
The run by Oakville continued to start the second half as a quick 5-0 push stretched the Lincoln deficit to 25-18 (a 16-3 run altogether). The critical play for the Railers came at the 3::41 mark of the third, when Oakville's 6-foot-10 man in the middle, Austin Gillmann, picked up his third foul. Not sure if his absence from the court sparked a renewed confidence, but whatever it was, Lincoln began their comeback behind junior guard Cook.
Cook scored five in a row to quickly pull the Railers to within a basket at 25-23. Oakville was able to answer, going on a 7-2 run, with the two Lincoln points being free throws from Cook. Three out of four free throws from Block and Podbelsek got Lincoln closer again at 32-28. The Railers got a buzzer-beater from Austin Krusz to bring the third-quarter score to 34-30 in favor of Oakville.
As badly as things had gone through the first three quarters, the Railers found another gear to start the fourth. A 3 from Horchem cut the lead to one, and when Cook scored on an inbounds play at the 6:10 mark, Lincoln had the lead at 35-34, their first since being up 15-12 early in the second. Cook then hit another 3, followed by a pair of free throws from Block to move the Railer advantage to six at 40-34. After a Gillmann free throw for the Tigers, the Railers went for an oldie but a goodie. Block's touchdown-like pass to a wide-open Podbelsek led to a layup and foul for the senior. Up 42-35, Podbelsek missed the free throw, but with two minutes to go, this was going to turn out OK anyway, right?
Wrong.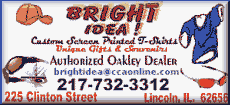 The Tigers were able to slowly creep back into the contest by trading 3 for free throws. A 3 from Oakville was answered by free throws from the Railers. After Cook had converted on 3 of 4 free throws, the Railers were up 45-41, but another 3 from Sarajlic brought Oakville to within one. Block stepped to the line with 16.9 seconds to go and sank both free throws, giving the Railers a three-point lead. However, it was Sarajlic once again, this time over a double-team of Bowlby and Podbelsek, hitting from the right wing to knot the game at 47 with 5.5 seconds remaining.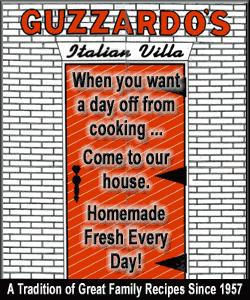 Lincoln did not get an opportunity to answer as Block mishandled the dribble crossing the time line and was eventually called for double dribble. Oakville's last-ditch efforts with 0.4 left did not materialize as the inbounds pass hit the rim and was knocked away, sending the Railers to their third overtime game of the season.
At that point, we welcomed overtime, but the coaching staff had a bad feeling about the extra session.
"They had all the momentum going in," Alexander said. "If you play this game long enough, you can get a feel, and they made the last basket in regulation and it carried over into overtime. We just did not show up in the overtime."
After Buckhalter's basket put Oakville up, Block tied the game with another set of free throws at 49. From there, all Oakville, scoring the last seven points of the game. It seemed Lincoln just ran out of gas. While the Tigers were running their offense to get shots, Lincoln seemed anxious and put up shots that were, at times, out of control and forced. In the end, Oakville came away with the win 56-49.
Lincoln finished the game shooting just 33 percent (13 of 39) while Oakville hit on 51 percent of their shots. Rebounding destroyed Lincoln on Thursday as the Tigers held a 37-11 advantage, with Gillmann having more rebounds than the entire Railer team. If it weren't for Oakville's 21 turnovers, this game may have never reached overtime as the Tigers did all they could to keep the Railers in it.
So, what's next? Well, there is still a chance to win the consolation championship and go 3-1 at Collinsville. Who will decide that? "The kids," Alexander stated. "They've got to come out ready. We didn't want an early game, but we do and they have to be ready."
The Railers were led by Cook's 18 points, 15 of those in the second half. The junior also had a team-high six steals and four assists. Podbelsek and Horchem each had nine, with Block scoring all eight of his points from the free-throw line. Bowlby hit a 3 in the first quarter for his only points of the afternoon, while Krusz finished with two.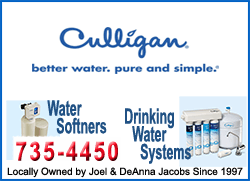 The Railers will be back in action on Friday at 10:30 as they take on Urbana. The Tigers dropped a 65-39 decision to East St. Louis. If the Railers win, they will advance to a consolation semifinal on Saturday afternoon at 1 against either Riverview Gardens or Belleville Althoff. A loss drops them to a Saturday morning contest at 9.
This one's in the books. Opportunity is here for three wins down here. Starting Friday, let's go get them, one at a time.
___
LINCOLN (49)
Cook 5-11 5-7 20, Podbelsek 3- 9 1-3 9, Horchem 3-8 0-0 9, Block 0-5 8-10 8, Bowlby 1-4 0-0 3, Krusz 1-2 0-0 2, Dunovsky 0-0 0-0 0. Team 13-39 14-20 47. 3-point field goals 9-25 (Cook 3-7, Horchem 3-8, Podbelsek 2-5, Bowlby 1-3, Block 0-2).
OAKVILLE (56)
Erv. Sarajlic 20, Gillmann 14, Elv. Sarajlic 9, Buckhalter 6, Munsell 3, Carv. Robinson 2, Breunig 2. Team 19-37 9-13 56. 3-point field goals 9 (Erv. Sarajlic 6, Elv. Sarajlic 3).
Scoring by quarters:
LCHS 15-3-12-17-2 49
OHS 9-12-13-13-9 56
[By JEFF BENJAMIN]
Railer-related information: www.railerbasketball.com