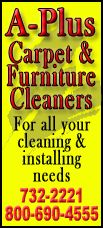 Friday and Friday night
A fast-moving storm system may produce some patchy freezing drizzle this morning, with light snow possible this afternoon and evening. Little to no snow accumulation is expected, although the freezing drizzle may cause some slick patches on area roads.
Saturday through Thursday
Another period of light snow will be possible on Monday and Monday night, with light accumulation possible.
___
Graphical depiction:
http://www.crh.noaa.gov/wxstory.php?site=ilx
(or see below)
[Text from National Weather Service, Lincoln office]