Maybe we should try that with Tyler Horchem and tell him that the game is starting at 10:30. It sure worked on Friday.

The Lincoln junior torched the nets for a career-high 20 points, all in the first half, leading the Railers to an easy and non-climactic 55-20 rout of Urbana on the second day of the Schnucks Holiday Classic in Collinsville. After being upset on the first day by Oakville, the No. 4 seed still has a chance to come out of the weekend with three wins. The Railers will next take to the court Saturday afternoon at 1 against familiar foe Belleville Althoff.

After Thursday's disappointment, the question stood as to what Railer team would show up at 10:30 in the morning, playing in the consolation bracket. No matter what Urbana team may have shown up, I don't think they were ready in any way for the Red and Green truck that was about to run them over.

Friday's first half could have easily been titled "The Tyler Horchem Show" as he scored Lincoln's first eight points, all before the Tigers got on the board. Horchem connected on two 3s and scored on a steal and layup to get Lincoln off to the great start they were looking for. The Railers closed out the scoring with two more 3s, one from Will Podbelsek and another from Horchem.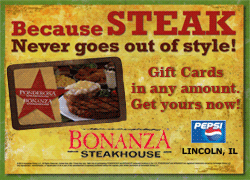 Down 14-2 starting the second quarter, Urbana (4-8) showed a little life by getting one of their two 3s in the contest to cut the Lincoln lead to nine. The Railers then started a 16-0 run on a basket from Edward Bowlby. The next four baskets from Lincoln came from behind the 3-point line, the first of which was tallied by Podbelsek.
Anyone out there remember the old game show "The Joker's Wild" with Jack Barry? When a contestant had a joker in all three windows, he would exclaim "Joker! Joker! Joker!" Well, up 19-5, we could have used him to say "Horchem, Horchem, Horchem!" as he hit three more 3s to push the Railer advantage to 28-5. Scoring 20 of Lincoln's first 28 points, Horchem took full advantage of Urbana's defense not putting any pressure on his outside shot as he finished 6 of 12 from 3-point range. The junior became only the 20th player in LCHS history to connect for six or more 3s in a game. The last time it happened was Feb. 4, 2011, when Jordan Nelson drained six against Springfield Lanphier on his way to a school-record 48 points.
Lincoln (9-3) closed out a dominant first half on baskets from Bowlby and Gavin Block, a 3-pointer, to take a well-deserved 33-7 lead into the half. While Urbana slipped and tripped their way to just 3 of 10 shooting in the first half, Lincoln hit 12 of their 26 shots, including a blistering 9 of 19 from behind the 3-point line.
The third quarter was not much different, although Urbana did seem to put up a little more of a fight. It did take a while for the fight to begin as the Railers scored the first 10 points of the half to go up 43-7. Max Cook started the run with a 3, and Bowlby ended it with a 3 of his own. Those treys were part of 13 Lincoln would hit on the day, one shy of the tournament record of 14, held in part by Lincoln from 2009 against Althoff.
After an Urbana score, two inside scores from Will Cook gave Lincoln their largest lead of the day at 47-9. The Tigers finished up the quarter with the last four points. Up 47-14, the fourth quarter began with the "mercy rule," or running clock, due to the 30-point-plus margin in the fourth quarter.
It was only a two-point margin in the fourth, but the best thing to happen in the final eight minutes was the ability for coach Neil Alexander to get the players who have been logging a majority of the minutes a little bit of time on the bench. That will be important on Saturday when the Railers are hoping to have two games, culminating with a shot at the consolation championship.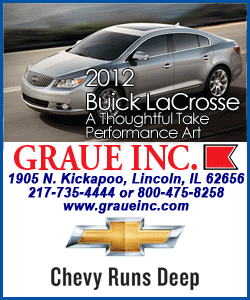 "Well, we've still got a shot at being 3-1 down here," Alexander said. "But, it's the wrong 3-1. I'm still not happy that we are on this side of the bracket. We were up six with 58 seconds to go. You can't let that get away."
One oddity of the contest was the lack of free throws. Not just a few, but none. With only 14 fouls called in the game, neither team reached the bonus or was fouled on a shot, so neither team went to the line.
Lincoln finished the game going 21 of 44 for 47 percent, including 13 of 29 from long range, while Urbana made only 28 percent (9 for 32) of their shots, connecting on just two of their 17 shots from behind the line. An impressive stat for the Railers showed 18 assists on 21 made baskets.
"This is a very unselfish team, and when they play like they did today, they are fun to watch," stated Alexander. "They're fun to coach and everything, but what we need is consistency. We can't play this way and come out tomorrow and fall back."
Horchem's 20 led the team, and Podbelsek was in double figures with 10 points. Bowlby scored nine, while Bobby Dunovsky connected for Lincoln's final two 3-pointers for his six points. Will Cook scored four with Max Cook adding three as did Gavin Block. Max Cook may not have scored as he did on Thursday, but he made sure he put his teammates in the right spot, dishing out nine assists.
The Railers will be hoping for two games on Saturday. The first will be at 1 p.m. against Belleville Althoff. If they win, Lincoln will play for the consolation championship at 6:30 p.m. A loss against the Crusaders in the early afternoon will send the Railers back home and done for the tournament.
If the Railers can finish out the weekend playing the way they did on Friday, that 3-1 record at Collinsville will not be an impossibility.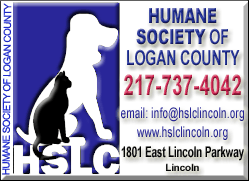 ___
LINCOLN (55)
Horchem 7-14 0-0 20, Podbelsek 4-4 0-0 10, Bowlby 4-5 0-0 9, Dunovsky 2-4 0-0 6, WCook 2-3 0-0 4, MCook 1-7 0-0 3, Block 1-5 0-0 3, Krusz 0-1 0-0 0, Perry 0-1 0-0 0, Ebelherr 0-0 0-0 0. Team 21-44 0-0 55. 3-point field goals 13-29 (Horchem 6-12, Podbelsek 2-2, Dunovsky 2-4, Bowlby 1-1, Block 1-3, MCook 1-6, Perry 0-1).
URBANA (20)
McKinley 5, Gremer 5, Carter-Sanders 4, McBride 2, Ivy 2, Boyd 2. Team 9-32 0-0 20. 3-point field goals 2 (McKinley, Gremer).
Scoring by quarters:
LCHS 14-19-14-8 55
UHS 2-5-7-6 20
[By JEFF BENJAMIN]
Railer-related information: www.railerbasketball.com
Jeff Benjamin's Railer basketball articles